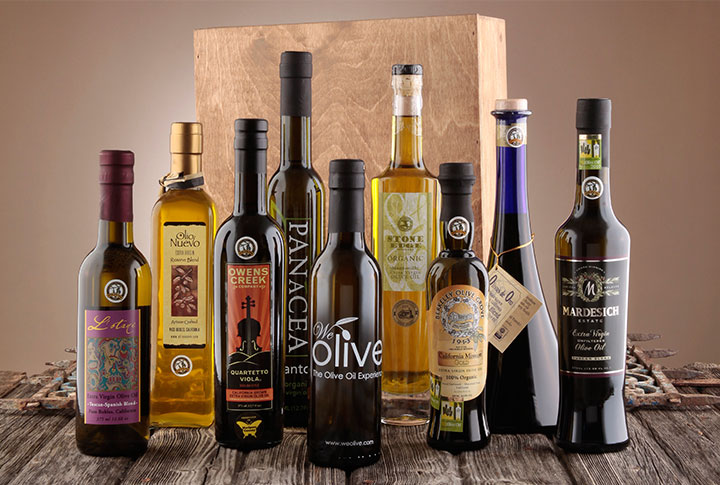 We search all over the Golden State to bring our Olive Oil Club members the finest artisan olive oils available. Each olive oil is certified extra virgin by the California Olive Oil Council so you will be assured of receiving the best olive oil California has to offer.
Join us, as our members discover truly great olive oil. Every quarter, we send our members two bottles of extra virgin olive oil from artisan growers who, we feel, have produced a stellar oil. We also include grower background, family recipes and tasting notes, bringing you insight into the artisan that produced the oil. You will not find these olive oils on the grocery shelf!
For a reocurring membership, please contact us at 1-877-OLIVE 01.
A gift membership is available online and is sure to please business associates and gourmands alike!
Gift memberships include all the benefits of a recurring membership and can be selected for two or four shipment installments. Gift recipients will receive a personalized gift announcement with a date they can expect their first delivery of fabulous, California olive oil.
We ship quarterly (February, May, August & November).
Club Membership Benefits include:
Welcome gift of our famous We Olive balsamic vinegar, dipping dish and pour spout.
Two bottles of California certified extra virgin olive oil from small artisan grow- ers shipped in consecutive quarters.
Background information on not only the type of extra virgin olive oil in the installment, but also on the artisan producers who made it for you.
Family recipes straight from the grower.
Our team tasting notes.
10% off all online orders.
20% off all additional items shipped with the club shipment
Invitations to special We Olive events with growers.