Posted by Ruth Mercurio, Professional Olive Oil & Wine Taste on 28th Aug 2023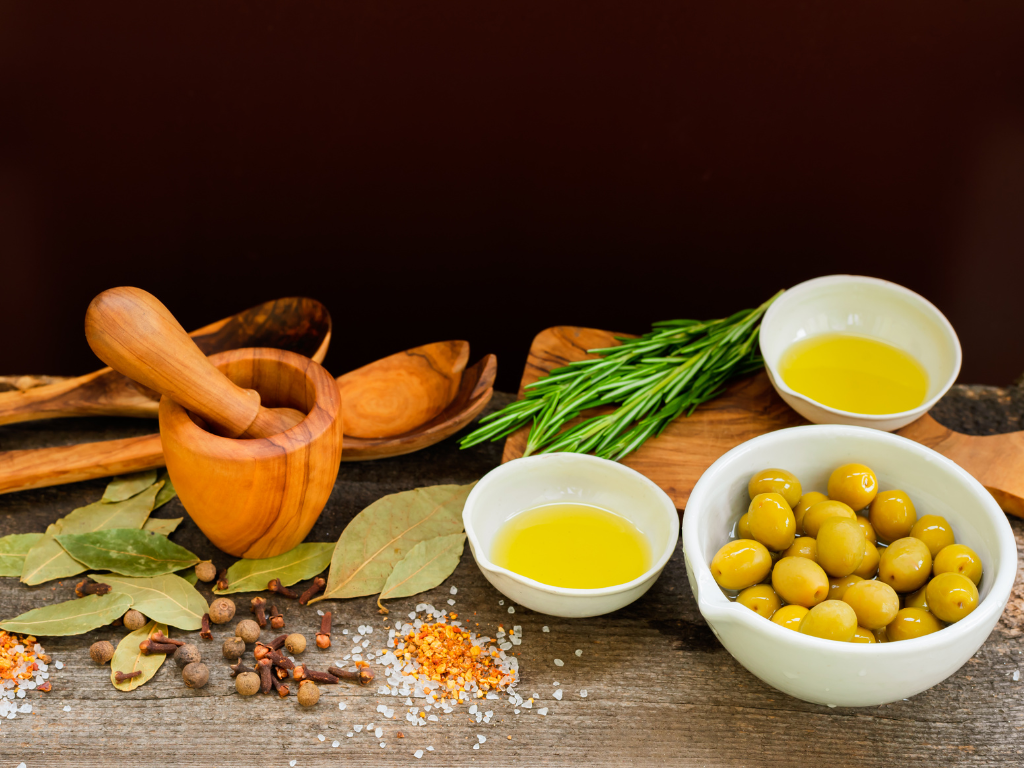 EVOO: An Essential Ingredient in Your Kitchen

EVOO is an essential ingredient for Italian food. It is part of its culture and the taste of its dishes, but can it be incorporated into another type of diet? Yes, authentic, and excellent quality olive oil is adaptable to prepare dishes and snacks for all types of diets, especially vegan or vegetarian.

When EVOO (Extra Virgin Olive Oil) began to be distributed in other parts of the world, new ways of using it began to emerge. Its demand increased and, of course, its value, flavor, and texture are so characteristic that it cannot be replaced in many dishes. It is even used to prepare gourmet infusions, something that cannot be done with almost any other oil.

And why do we say that a good EVOO is necessary for your kitchen? The oil of this kind contains a lot of fiber and antioxidants, has a special texture, and, in addition to everything, is low in cholesterol, something we will talk about later.

How to begin to use the EVOO in simple dishes

To incorporate the EVOO in your kitchen what you can do is start with something simple, for example, pasta. Pasta is also very versatile, although there is an exception for those who are gluten intolerant, the taste of Extra Virgin Olive Oil is very compatible with yeast.

If pasta is not your thing, you can also start incorporating this ingredient into your daily consumption of vegetables, even fruits. Salads can be accompanied by oil alone or prepared with some dressing; they can be citrus, seeds, garlic, or spicy.

If you have a preference for desserts, you can opt for alternatives like rolls, for instance, as they invariably contain some form of fat that contributes to their fluffy texture. Extra Virgin Olive Oil, derived from vegetables, boasts a greater fiber content compared to corn oil, typically employed in biscuit preparation. In fact, corn oil tends to be higher in sugar and cholesterol.

Last but not least, use the EVOO as a seasoning, that is, you can rest it with garlic and rosemary, pepper, basil, or other aromatic herbs before cooking some meat, vegetables, or rice. We assure you that it is great and more if you leave it resting for a long time, at least a couple of weeks. The oil will not allow what it contains to decompose.

Is EVOO good for a low-calorie diet?

Calories are in fact essential for the body to function in the right way. They are the ones that allow transforming the different nutrients of food into energy, however, it is necessary to compensate for consumption with physical activity, but without losing the nutritional value.

There are plenty of cooking oils on the market, but high-quality olive oil will give you not only the nutrients you need, but it will help you considerably reduce your daily calorie intake. If you're looking for a diet high in nutrients but low in cholesterol, EVOO is what you need.

Both athletes and bodybuilders recommend consuming olive oil instead of other commercial oils, as these usually provide texture and flavor to meals. Commercial oils are terribly slow to digest and have almost no fiber, no antioxidants, and other essential oils, which are precisely what keep hair, bones, and muscles in good condition.

You will be surprised to know that a tablespoon of Extra Virgin Olive Oil contains only 135 calories, which means you can make all your meals with it, spending little oil thanks to its density and good texture. Plus, do not have to worry about adding other types of dressings to your food if you use flavored olive oil before cooking.

Would you like us to suggest a simple menu for the day?

● Breakfast: An egg toast cooked with high-quality olive oil and American coffee or lactose-free milk.
● Snack: Baked potatoes drizzled with Extra Virgin Olive Oil, salt, pepper, and paprika or sweet paprika.
● Food: Rice with steamed vegetables and a piece of chicken breast or salmon marinated in Extra Virgin Olive Oil dressing with lemon, grapefruit, and dehydrated celery. You can also add tomatoes macerated in the same oil and a little hot sauce if you like.

● A fresh strawberry and mint drink.
● Snack: Rosemary rolls with cream cheese and tea or coffee without sugar.

Of course, we are not nutritionists, to know how much olive oil per day is good to consume, you should always consult your trusted doctor to know what things best suit your metabolism and lifestyle, but if you were looking for something new to prepare there you have it and if you wanted to enter the world of gourmet cuisine it is your chance!

How to find a top-quality EVOO

To ensure that you have found a high-quality oil, you must consider several aspects:


Bottling: Never buy an olive oil that comes inside a metal or plastic container, it must be bottled in glass and preferably dark, so its flavor or composition is not altered and lasts longer.
The quality of the olives that were used to make it: To know that you just must consult the official website of the supplier. You may find what you need there, or you might be sent to another site, but ingredients must always be of the best quality.
It must be extracted cold: When food is heated many of its properties change, even the color, smell, and taste, but if the oil you bought says "cold pressed" you can be sure that it retains all its benefits, and its formula was not altered.
Make sure you have the current trade and distribution certificates: This guarantees the quality of the products and their originality.
Once you've made sure you found such a product, take it home and start experimenting! However, if you are already an EVOO lover or know someone who would love to have such a good quality oil, at We Olive, we have it, in addition to other gifts for olive Oil lovers, which you will love (personalized bottles, gift baskets, and much more).

Don't think about it anymore, visit our store today and live the We Olive experience!