Posted by Ruth Mercurio, Professional Olive Oil & Wine Taster on 3rd Oct 2023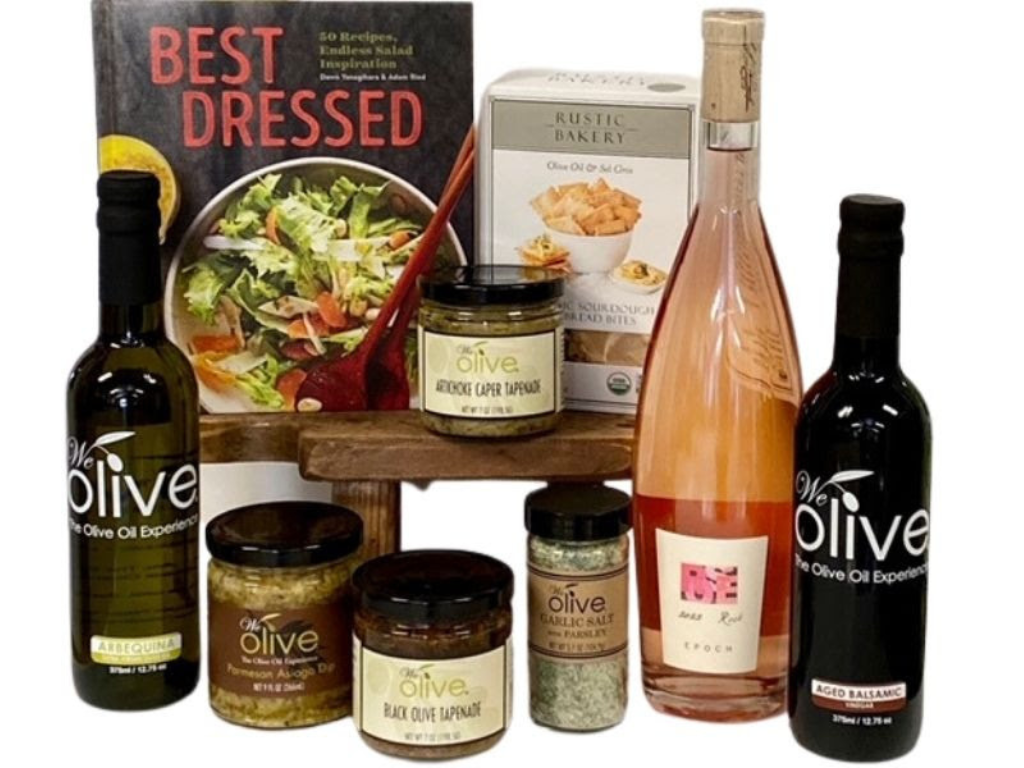 We Olive's 20th Anniversary: A Journey of Extra Virgin Olive Oil Excellence – Win a Memorable Getaway

Welcome to a celebration that's been two decades in the making – We Olive's 20th-anniversary extravaganza! As we take you on a delightful journey through the heart of We Olive, you'll discover how this top-rated olive oil store has evolved into a culinary haven, blending the finest extra virgin olive oil (EVOO) with award-winning wine and the best balsamic vinegar. We'll delve into the roots of this passion-driven enterprise, explore the perfect marriage of EVOO and wine, and take you on an enticing culinary adventure with aged balsamic vinegar. Are you ready to experience a world of artisanal delight and olive oil gifts? Let's embark on this culinary odyssey.

Evolving from Extra Virgin Olive Oil Roots

It all began with a deep-rooted love for locally sourced, healthy, and delicious artisan extra virgin olive oil. We Olive's founders ignited their passion for EVOO and set their sights on creating a space where California's family-operated artisan olive producers could shine. The journey started with Ruth, a dedicated advocate for the industry who served on the California Olive Oil Council's Board of Directors. Her goal was to champion family-operated artisan olive producers and promote the Extra Virgin Olive Oil certification program. We Olive's roots in the heart of California's olive oil tradition are a testament to the quality and authenticity of the products they offer.

The Perfect Pairing: EVOO + Wine

Over the years, We Olive has seamlessly integrated wine into their offerings, creating a match made in culinary heaven. The timeless pairing of Extra Virgin Olive Oil and wine has become their hallmark. With over a decade of expertise in sourcing small-production California wines, We Olive offers a delightful selection ranging from traditional varietals to innovative newcomers. But it's not just about the wines; it's about the experience. We Olive takes pride in delivering unique in-store educational experiences. The Wine + EVOO + cheese pairing events are a culinary journey that captures the essence of We Olive, ensuring guests leave with a deep appreciation for the art of pairing.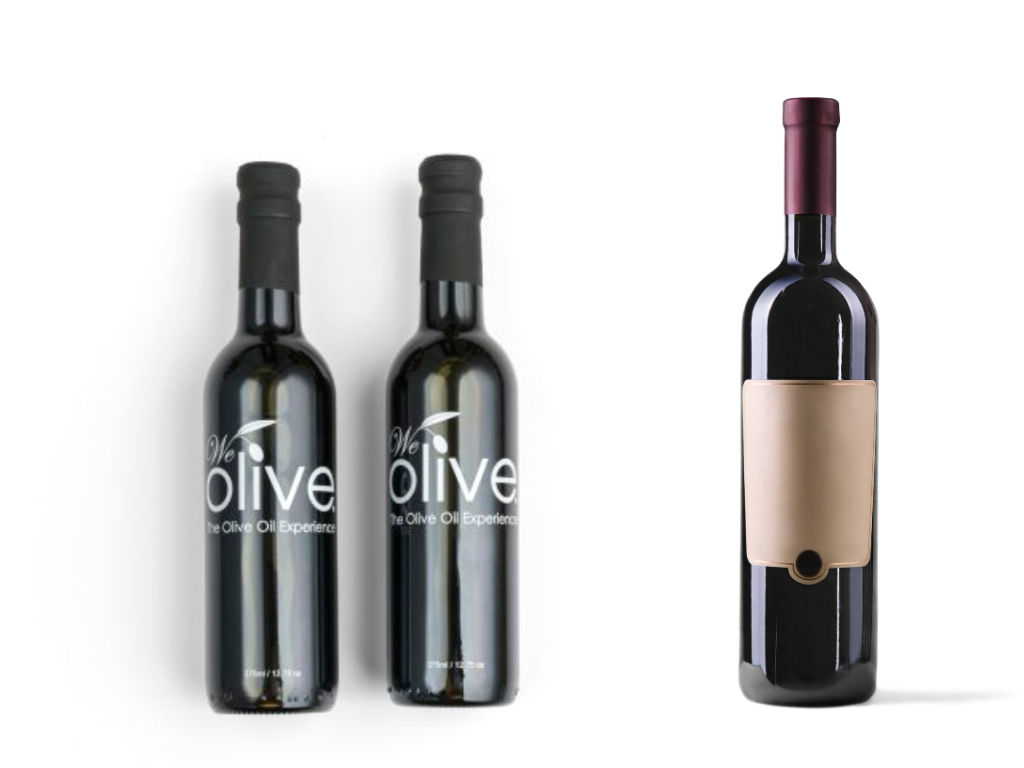 From In-Store to Online: A Culinary Journey

For those eager to continue their culinary exploration at home, We Olive's transition from in-store to online is seamless. The holiday season brings a special treat - a blend of Extra Virgin Olive Oils, balsamic vinegar, and select wines available in their curated in-store collections. The convenience of online shopping allows you to bring the essence of We Olive's olive oil store directly to your kitchen. These extra virgin olive oil gifts are not only a delight for yourself but also make perfect presents for those who appreciate culinary excellence.

Small Plates Inspired by the Heart of We Olive

Olive's in-store culinary experiences take your taste buds on an unforgettable journey. Small plates, artfully crafted, and inspired by the showcased products, allow you to savor a piece of We Olive's magic in every bite. These culinary delights offer a taste of artisanal offerings that leave a lasting impression and inspire your own culinary adventures at home.

The 20th Year Celebration - Win a Truly Memorable Paso Robles Wine & Culinary Getaway

To commemorate two decades of excellence, We Olive presents the "20th Year Celebration Getaway." The grand prize is a Paso Robles Wine & EVOO Country Culinary Experience, including 3-night hotel accommodations and a $750 travel voucher to Paso Robles. The lucky winner will enjoy VIP Wine Tasting at Paso Robles Picturesque West Side Wineries, an educational EVOO Tasting Experience with a local grower, and the unique Tin City Experience - a community of award-winning wineries, innovative craft breweries, and artisanal distilleries. As an added bonus, a $100 Gift Card to We Olive Paso Robles ensures you can continue your culinary adventure at the olive oil store and beyond.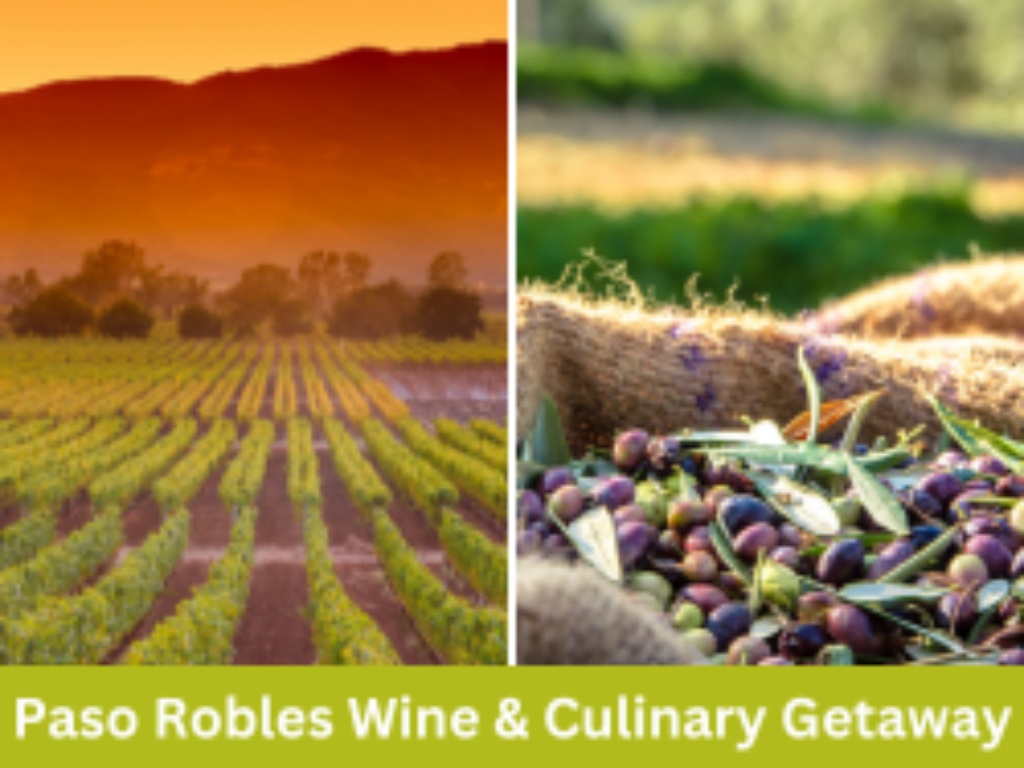 Extra Virgin Olive Oil Now Has Whole New Meaning Thanks to WE Olive!

No doubt, We Olive's 20th-anniversary celebration is a testament to their unwavering commitment to quality and culinary excellence. From our roots in extra virgin olive oil to our perfect pairing with wine and aged balsamic vinegar, We Olive offers a culinary journey that invites you to experience the finest artisanal products. So, come celebrate with us, explore the world of extra virgin olive oil, and take home olive oil gifts that are sure to delight your senses.

As we move forward, We Olive's legacy continues to grow. Here's to 20 more years of culinary exploration and the magic of extraordinary flavors. Join us in celebrating this milestone and discover the heart and soul of We Olive. Cheers to the past, present, and future of exceptional artisanal offerings!

We Olive invites you to explore their artisanal extra virgin olive oil and culinary experiences. Whether you're searching for the best balsamic vinegar, wine pairings, or unique olive oil gifts, We Olive has you covered. Shop now or join our amazing ever-growing olive oil club to join in the 20th-anniversary celebration and embark on a culinary journey like no other.