Posted by Ruth Mercurio, Professional Olive Oil & Wine Taster on 20th Mar 2023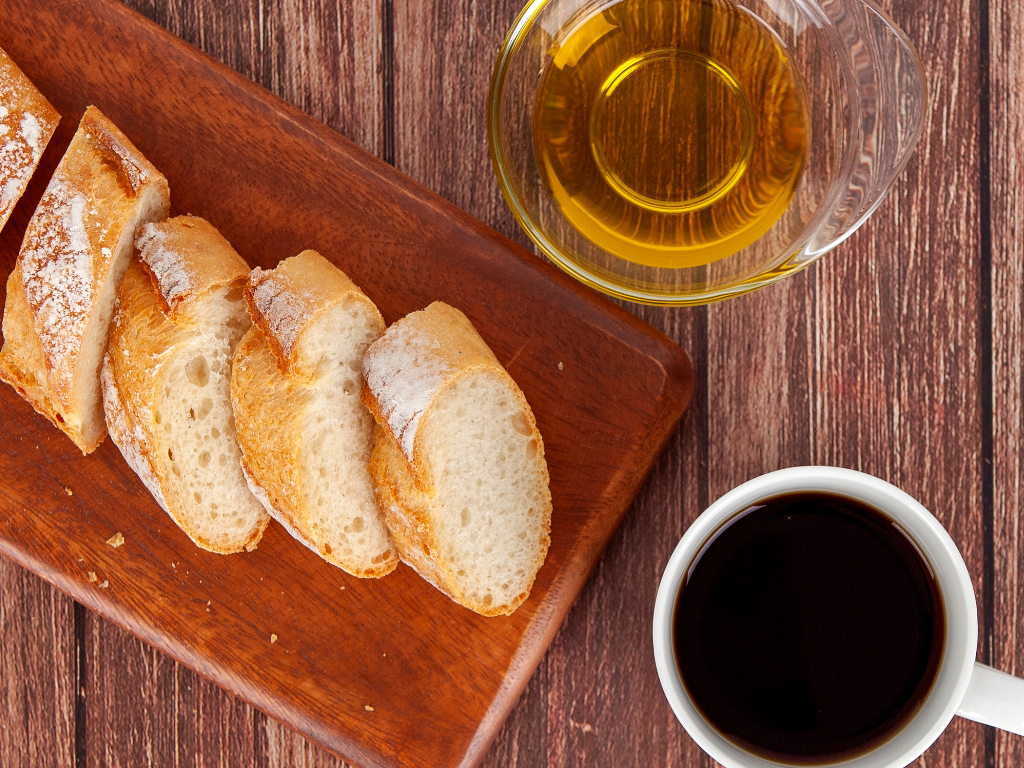 Enjoy the Fantastic Olive Oil Extra Virgin Benefits in Your Coffee!

"Oleato" is the new line of beverages that a famous coffee shop intends to launch next spring. This innovative idea aims to integrate EVOO in a subtle and elegant way while merging with the pleasure of a good coffee. But has it been used before in beverages? Is it possible to get olive oil extra virgin benefits in your coffee? How does this fusion come about? Stay to answer these questions.

● Extra virgin olive oil in your coffee: how this new bet arises
● What you can expect from Oleato beverages at your coffee shop
● Dare to try EVOO in your drinks
● EVOO of the best quality

Extra virgin olive oil in your coffee: how this new bet arises

Starbucks is by far one of the most recognized chains in the world for its international coffee marketing. It has been distinguished by quality, the intensity of flavors, and service excellence. But it is also characterized by constant innovation because it often renews the menu by offering limited editions or new combinations. However, Oleato is a new line that aims to have a much more profound impact on the company.

Howard Schultz, the company's founder, decided to bet on this new combination thanks to a visit to Sicily. Where he experienced for himself the olive oil extra virgin benefits by introducing a tablespoon a day into his daily routine, that's where the exciting idea of infusing two amazing products into one began to emerge. Later his bet materialized by creating this new line of drinks.

As in the past, for Schultz, this is a hunch that aims to continue transforming the coffee industry. For now, this spectacular launch only focuses on winning Italy's demanding hearts, a country recognized for the excellence of coffee-based drinks. But soon, it will become part of some select points, such as in the south of California, and it is expected that during this year, it will be extended to Starbucks coffee shops in the Middle East, Japan East, and the United Kingdom.

What you can expect from Starbucks' Oleato beverage line

If you are a coffee lover and an olive oil lover, you will surely not want to miss this new experience. Something that has impressed many tasters is that this new line of drinks is not intended simply to flavor with extra virgin olive oil. But the flavor is really present since it can contain at least one tablespoon, that is, about 120 extra calories. But of course, this is not a problem because the taste is well worth it.

Although Starbucks has not made any statements about the olive oil extra virgin benefits , it is expected that many will come to consider it a healthier, more intriguing option or simply be captivated by its unique and lush flavor. For now, Starbucks will offer for this new launch 3 drinks with olive oil:

● Oleato latte: Drink prepared with goat milk and extra virgin olive oil
● Oleato Ice Shaken Espresso: Hazelnut flavor lover? This preparation consists of oat milk, hazelnut flavor, and EVOO
● Golden Foam Cold Brew Oleate: This Amazing Sweet Milk Foam Version Is Infused with a Double Serving of EVOO Oil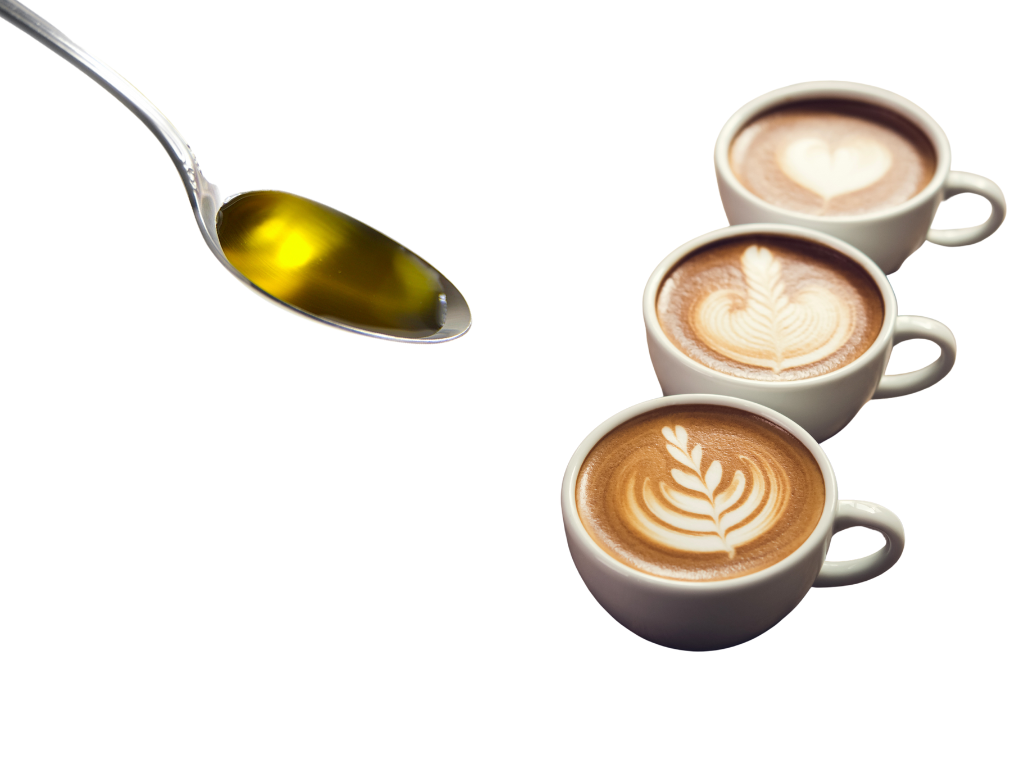 Dare to try EVOO in your drinks!

Some think that coffee and EVOO are one of those things that should not go together but that work perfectly. Yet, integrating fat into coffee and other drinks is nothing new since it is not uncommon to use cream, milk, or buttered products. In fact, when it comes to gastronomy, creativity and innovation are the best ingredients that give rise to exquisite flavors.

Surely more than once, you have tried a dish where EVOO is present or even used it in a dessert. But if using this ingredient in your drinks is something totally new, do not worry. You just have to dare to try this combination. Just remember how much extra virgin olive oil to consume per day in order to balance your calorie intake and maintain a positive effect on your health.

Here are some ideas you can try:

● Juices
A simple and super healthy practice is to drink a glass of natural fruit or vegetable juice accompanied by a tablespoon of olive oil. Take note if you want your children to take a dose of EVOO in the morning in a rich and subtle way.
● Chocolate
Are you a hot chocolate aficionado? Then don't hesitate to add a teaspoon of extra virgin olive oil after serving it into your cup. Remember that you can accompany it with whipped cream for an extra touch.
● Cocktails
Some of the most popular cocktails are Martini and Gin and tonic, but did you know you can add California olive oil in some versions? You can add a splash to your cocktails for a more intense and lasting touch.

● Coffee
A popular trend is to prepare "bulletproof coffee, " a deliciously creamy coffee drink. Butter is commonly added, but if you want to avoid dairy, adding EVOO and mixing it with a blender is ideal. You will be surprised by its creaminess!
● Smoothies
These colorful and healthy fruit purees are not only healthy but offer incredible flavor possibilities. Adding a touch of EVOO can enhance its flavor and even soften its texture.

EVOO of the best quality

One of the reasons Starbucks has gained traction around the world is that it uses the best quality ingredients. If you live outside of Italy, you may have to wait a while to try the new Oleato line, but you can still get the best products for your home. Whether through olive oil gift baskets or a specialty store of We Olive products, you can get the best ingredients for your preparations by using the olive oil store near me section.

The olive oil extra virgin benefits today are easy to obtain thanks to the online store. Shop now to get high-quality products for your home or business; you can also email us at info@weolive.com or call 805 238 2900. Take care of your health, discover new flavors, and pamper those you love with the exquisite taste of authentic EVOO.