Posted by Ruth Mercurio, Professional Olive Oil & Wine Taste on 7th Aug 2023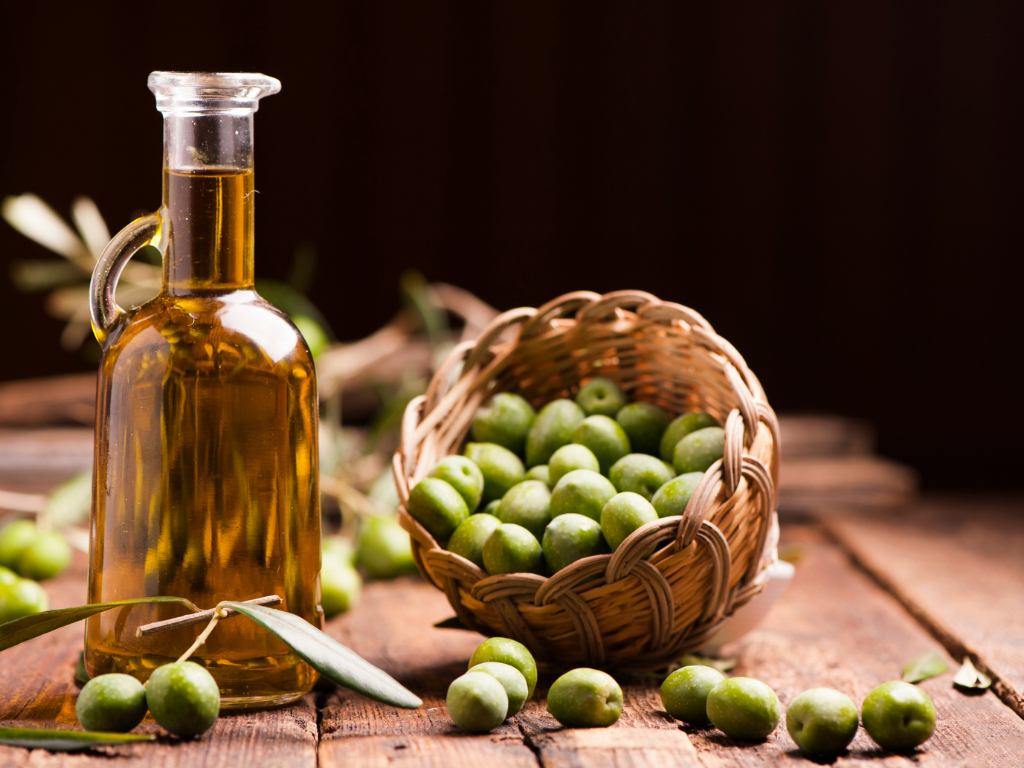 Guide for Mastering the Note Flavors in Extra Virgin Olive Oil

Over time, the secrets of extra virgin olive oil are being discovered more and more, and as a result, authentic EVOO can be better appreciated, and its exquisite taste notes are distinguished from those of fake ones. In order not to give you more details and to get ahead of ourselves, we have chosen this article to give you concise information about genuine extra virgin olive oil.

In no time, you'll learn to look at, smell, and taste every drop, and see how to accurately describe the sensory intricacies hidden in each bottle. Join us on this journey of exploration and discovery that will allow you to value EVOO in a whole new way, taking your culinary experience to extraordinary levels.

What are the flavor varieties in extra virgin olive oil?

In the world of extra olive oil, there is a vast territory of flavors, and the diversity of flavor notes is a testament to geographical influences and olive varieties. From the sunny slopes of Italy to the fields of Andalusia, each region offers a unique palette of aromas and flavors that reflect the local territory and climatic conditions.

Look below some varieties of EVOO:

● Picual olive oil. The flavor of this extra virgin olive oil is fresh and harmonious, the sweet base is its main characteristic where the spicy and bitter properties are balanced. Its aftertaste is long and brings freshness to the palate. The intense fruity aroma is of green olive with notes of tomato, aloe, apple, banana, and freshly cut grass.

● Hojiblanca. Its aroma on the nose is intense green olive fruit with hints of acorns, herbs, apple skin, and banana. The taste of this type of variety of extra virgin olive oil in the mouth is sweet, with spicy nuances, the bitter property being light, accompanied by a very fresh aftertaste.

● Arbequina oil. The aroma of this EVOO on the nose is intensely fruity of green olives with nuances of apple, green almond, and banana. Its flavor is characterized by sweetness and a slight spiciness.

● Frantoio. The flavor of this variety is sweet, and intensely spicy with notes of bitter almond and dried fruit and a very slight bitter nuance. The smell it presents is of intense olive fruit with green nuances of apple, artichoke, green almond shell, and grass.

Steps and techniques to evaluate extra virgin olive oil

The expert tasting of extra virgin olive oil is a meticulous process that requires attention and sensitivity. Normally, we begin with the choice of a suitable glass that allows you to concentrate on the aromas and capture the subtleties of liquid gold. When pouring a small amount into the glass, experts recommend warming it slightly with your hands to release the volatile aromas and make it easier to appreciate.

Once in the glass, visual observation now plays a crucial role. Leaning the glass against a white surface allows you to appreciate the color and viscosity of the oil. EVOO shades range from the deepest green to brilliant gold, and the density can indicate the quality of the oil. Next, the olfactory evaluation is conducted by bringing the glass closer to the nose and breathing gently to capture the primary, secondary, and tertiary aromas.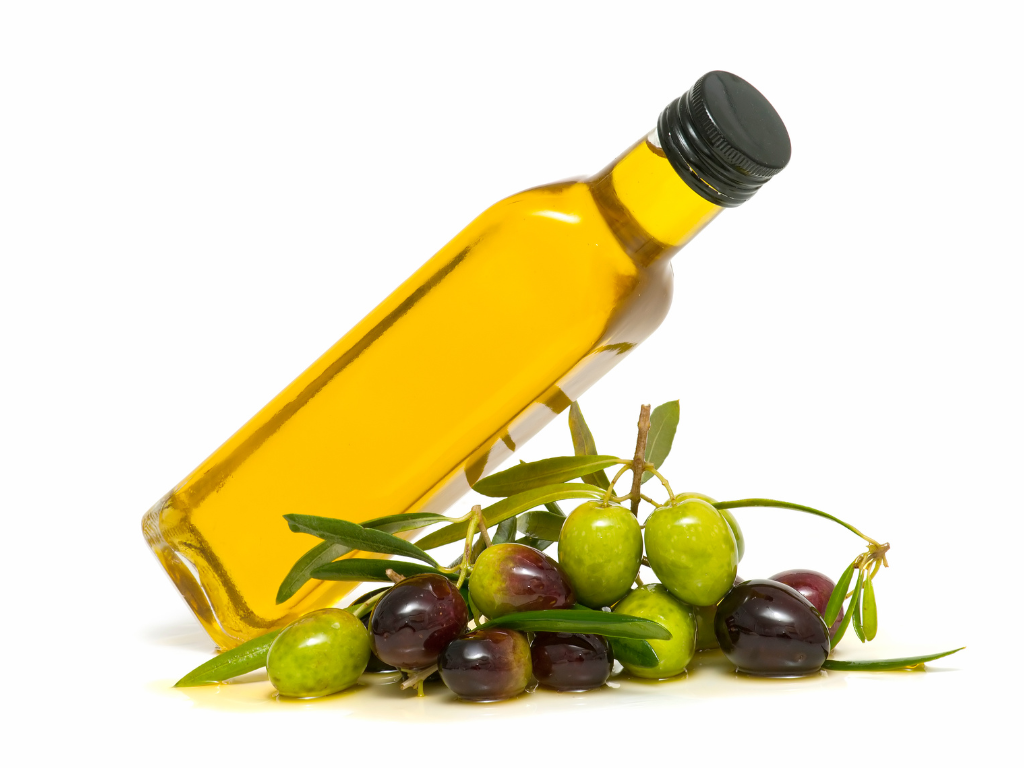 Thanks to this tasting you will be able to detect a series of characteristics, from the initial bitterness to the spiciness in the throat. The consistency, softness, and persistence of these attributes are indicative of quality. Additionally, special attention should be paid to the flavor notes, which can range from fresh fruit to herbs, dried fruit, and even more complex elements such as pepper.

How to combine EVOO with food to enhance the gastronomic experience?

The proper pairing of extra virgin olive oil with food can elevate a dining experience to new heights. As with wine, the pairing between oils and food is based on the complementarity and contrast of flavors and textures. A mild, fruity oil can enhance the freshness of a salad, while a stronger oil can bring out the rich flavors of roast meat.

The attributes of the oil, such as its intensity, bitterness, and spiciness, must be taken into account when choosing the food to accompany it. Milder, more delicate dishes may benefit from mild, fruity oils, while more intense dishes may call for bolder, spicier oils. Harmony is key, seeking to create a synergy that enhances both the oil and the food.

Extra virgin olive oil can become the king of your kitchen. Here we will give you some Tips: if you want your favorite recipes to be delicious and with texture.

1. Add it to desserts
Authentic olive oil is not just for preparing savory dishes. You can also add it to desserts and the best part is that it adds flavor and nutritional value. The most traditional way to incorporate it is in fruit salad, although it can still be used in bread, sweet preparations, and ice cream.

2. Appetizers with extra virgin olive oil
Snacks are ideal to calm that craving between meals. However, it is best to choose healthy options that provide you with nutrients. That's why at We Olive we propose these three excellent ideas: Prepare guacamole with a drizzle of oil, eat hummus with carrot slices, and spread this oil on your toast or cookies.

3. Eat it raw
As you probably know, EVOO is fantastic when eaten raw in delicious salads. Here are some costume ideas:

● Mix it with tangerine juice, mustard, sesame seeds, and salt.
● Add the dried herbs of your choice. They can be basil, mint, marjoram, thyme, or whatever you have in your kitchen.
● A traditional dressing is made with honey, lemon, vinegar, and EVOO.
● You can also prepare the classic lemon vinaigrette and you can even use olive oil and lemon to further enhance the flavor by adding aged balsamic vinegar, and salt.

At We Olive, experimenting with different flavors and discovering new combinations is a culinary adventure that allows foodies to explore the myriad possibilities that the world of EVOO has to offer. For more We Olive recipes and exquisite combinations click here.

Unlock the Ultimate Extra Virgin Olive Oil: Unmatched Flavor and Wellness in Every Drop!

Are you already able to recognize a high-quality and authentic EVOO? You should know that in a supermarket you will not find a good extra virgin olive oil at a cheap price. So don't look for savings, look for quality. Because if you buy thinking about the economy, you will lose the quality of an EVOO.

If you want to buy an authentic EVOO online, don't wait any longer to enjoy the authentic flavor. You can do it by using the olive oil store near me section or shop now for a range of exquisite options, from mild to intense varieties, perfect for your culinary adventures or to give away labeled bottles of EVOO. Shop now!