Posted by Ruth Mercurio, Professional Olive Oil & Wine Taste on 6th Feb 2023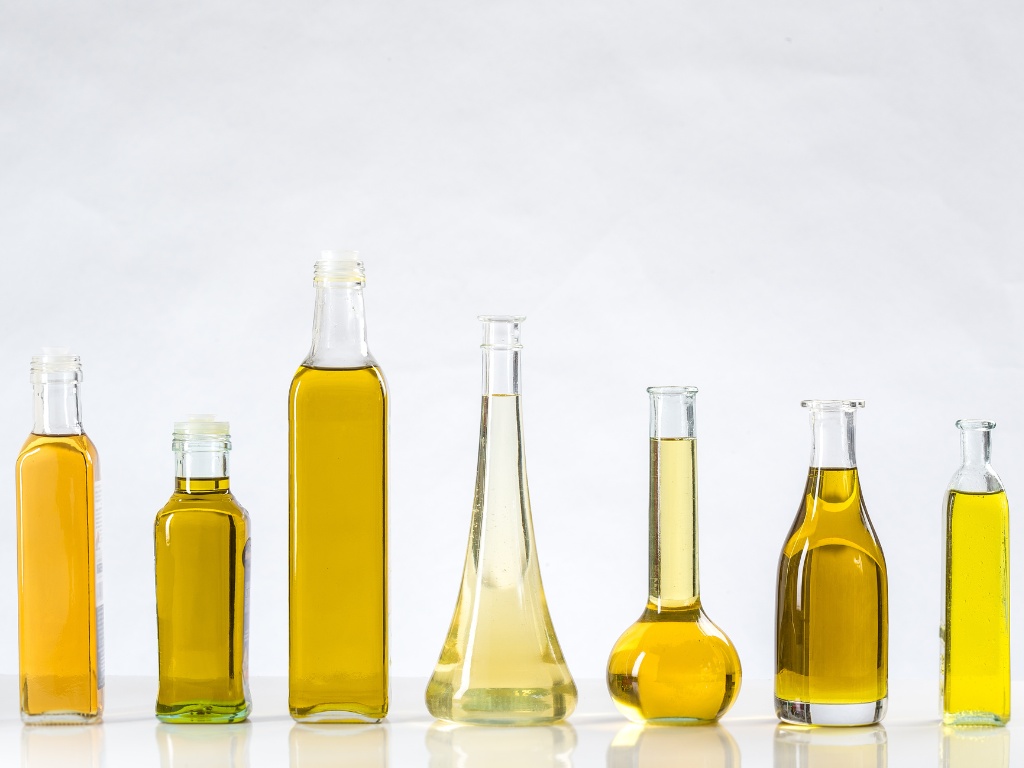 Is It A Good Idea to Buy Olive Oil Online? | Olive Oil Stores Near Me

You can find different offers online if you want high-quality extra virgin olive oil with just one click from your mobile or computer. E-commerce is becoming more widespread, a much more attractive and faster way of having everything at your fingertips. Surely you are wondering if it is advisable to buy on our We Olive website or our olive oil stores near me.

Lately, many stores are providing online purchases, allowing us to buy products without going to a physical store. Let us discuss some advantages of buying extra virgin olive oil through our We Olive website.

Why is it good to buy extra olive oil?

EVOO is a healthy fat that will give you the energy to carry out all your daily activities. It is known that authentic olive oil is exceptionally beneficial for the body, inside and out, so it is recommendable to include it in your meals. Buying genuine olive oil is much better than consuming other fats since EVOO helps our body eliminate bad cholesterol and provides many nutrients.

Buying EVOO is the best decision because you will get endless short-term and long-term olive oil extra virgin benefits . Additionally, you would be surprised to know that it is more than proven that people who follow the Mediterranean, which includes extra virgin olive oil, have a much longer life expectancy, especially since they delay neurodegenerative diseases and heart diseases.

Guaranteed quality through online purchase

When a user accesses the website of an olive oil store, it allows them to know all the relevant data on the product. For example, the olive fruit's geographical area, the crop type, and information on the producer, which vouches for the quality of the product you are planning to purchase.

On some occasions, the oils of large bottling companies tend to mix oils from different sources to facilitate bottling. However, this causes high-quality oils to lose their characteristics when combined with lower-quality ones. So how do you know if the EVOO you are about to buy is authentic?

You should always consider the characteristics of an authentic EVOO, such as the degree of acidity or the ingredients. You will find more detailed information about olive oil in our We Olive articles and in the olive oil stores near me section. Reading the content of the online page in more detail will surely help you to become more familiar with the EVOO you are about to obtain.

What should you look for in an EVOO online store?


Transparency. Find out if an online store is reputable and not a fraud. We invite you to look for descriptions, tasting notes, and photographs to verify that this store represents transparency. Avoid websites that do not share information about themselves or their product.


Freshness. You should know that the best extra virgin olive oil is found in the oil mill, not in the bottles. For this reason, extra virgin olive oil is stored in big stainless-steel tanks under a nitrogen atmosphere after its extraction. Therefore, when buying your product, you must ensure that it is recently bottled and that the bottle is in perfect condition.


Information. When selecting an online store, you should also look for comments and opinions of other users. When you read other users' comments, and they are positive, you can feel sure that the product you plan to buy is authentic.


Closeness. Find stores that suit you as a consumer and make it easy to obtain the product.

Advantages of buying authentic olive oil in We Olive online stores near me

●Fast and easy shipping . - The great diversity of online offers allows you to find sellers who provide low shipping costs and minimum orders to suit your needs.

●A wide variety of oils. - When you buy online, you can spend hours looking at different products. In our stores, you will find staple products or specialized EVOO like picual olive oil or blackberry balsamic vinegar . You will find the best authentic olive oils that favor your health and give a special touch to your meals.

●Buy directly from the producer. - When buying EVOO from We Olive stores, you will buy directly from the producer. At We Olive, we take care of all the processes related to production, from origin to bottling. You can be sure that none of the products are spoiled.

●Avoid intermediaries. - By buying directly from the producer, high intermediation costs are avoided, guaranteeing a fairer price.

●Know the brand in greater depth. - On our We Olive website, you can find our products' origin and history. This information provides you with the background of our products and assures you of the quality of the product.

●Taste authentic EVOO that is not close to you . - Buying olive oil online is like traveling because when you get these products,you obtain a genuine flavor that you may not find close by. Although you may be far from the producers, the online purchase process brings you closer to them.

●Discover flavors beyond those you find in any supermarket . - Finding exquisite flavors from the comfort of your house is a true luxury. In our online stores, you can find genuine EVOO or other organic products that will make your meals memorable and healthy for those you love the most.

●From the comfort of your house. - You decide when and where to buy EVOO. It is not necessary to adjust to the hours of the physical store or travel to it. It is straightforward to order and will be delivered in a few days in the comfort of your home or work. You can also searchon the We Olive website for olive oil stores near me, and the ones closest to your location will appear.

Buy EVOO safely in We Olive online stores

At We Olive, we offer you authentic olive oils of the highest quality in our online stores. With the help of an advisor, you can find a wide variety of products, from extra virgin olive oil and balsamic vinegar to gift boxes, aged balsamic vinegar, or many more organic products, and learn about avocado oil vs olive oil

So, buy comfortably without leaving home and with the possibility of receiving it as soon as possible. Thanks to this comfortable purchase from your home, you will gain health, money, and time. Or visit our stores closest to you that you can find in the section olive oil stores near me. If you have any questions or requests, contact us at 805 238 2900 or write to info@weolive.com