Posted by Ruth Mercurio, Professional Olive Oil & Wine Taster on 10th Oct 2023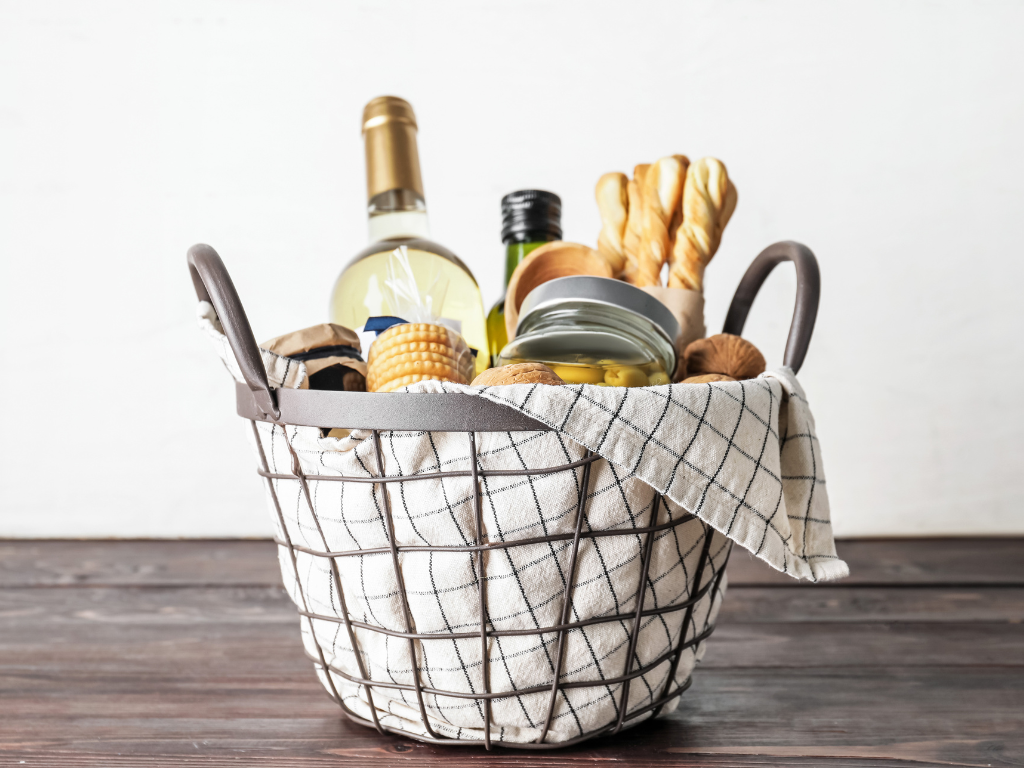 Olive Oil Gift Baskets - Gifts with Love and Flavor

When it comes to enhancing the flavors of your favorite dishes and enjoying the health benefits of a staple in the Mediterranean diet, nothing quite compares to the exquisite quality of authentic extra virgin olive oil in Olive Oil Gift Baskets. For those who consider themselves true EVOO enthusiasts, or "olive oil lovers," the quest for the finest extra virgin olive oil is a lifelong journey.

If you're in California and on this pursuit, you're in for a treat. In this blog, we'll introduce you to one of the best sources of high-quality extra virgin olive oil and delve into the art of olive oil gifting through the creation of spectacular We Olive Gift Baskets.

Olive Oil Gift Baskets: The Californian Connection with top-quality EVOO

California has earned a well-deserved reputation for producing some of the finest extra virgin olive oils in the world. The Golden State's climate, with its warm, sunny days and cool nights, is remarkably similar to the Mediterranean region where olive trees thrive. This climate, coupled with a growing passion for olive cultivation, has paved the way for California to become a hub for top-quality extra virgin olive oil production.

If you're looking to source the best EVOO for yourself or to create an extraordinary gift, it's imperative to choose a reputable supplier. California, with its flourishing olive tree industry, offers a multitude of options.

Quality is paramount when it comes to authentic extra virgin olive oil. True aficionados understand the importance of selecting oil that is not only flavorful but also bursting with health benefits. To ensure you're getting the best, look for a supplier that goes the extra mile to maintain high standards in their EVOO production.

When it comes to sourcing top-tier extra virgin olive oil in California, "We Olive" is a name that stands out. We are dedicated to delivering exceptional quality EVOO that elevates every culinary experience. Our commitment to quality, sustainability, and traditional methods of olive oil production sets us apart.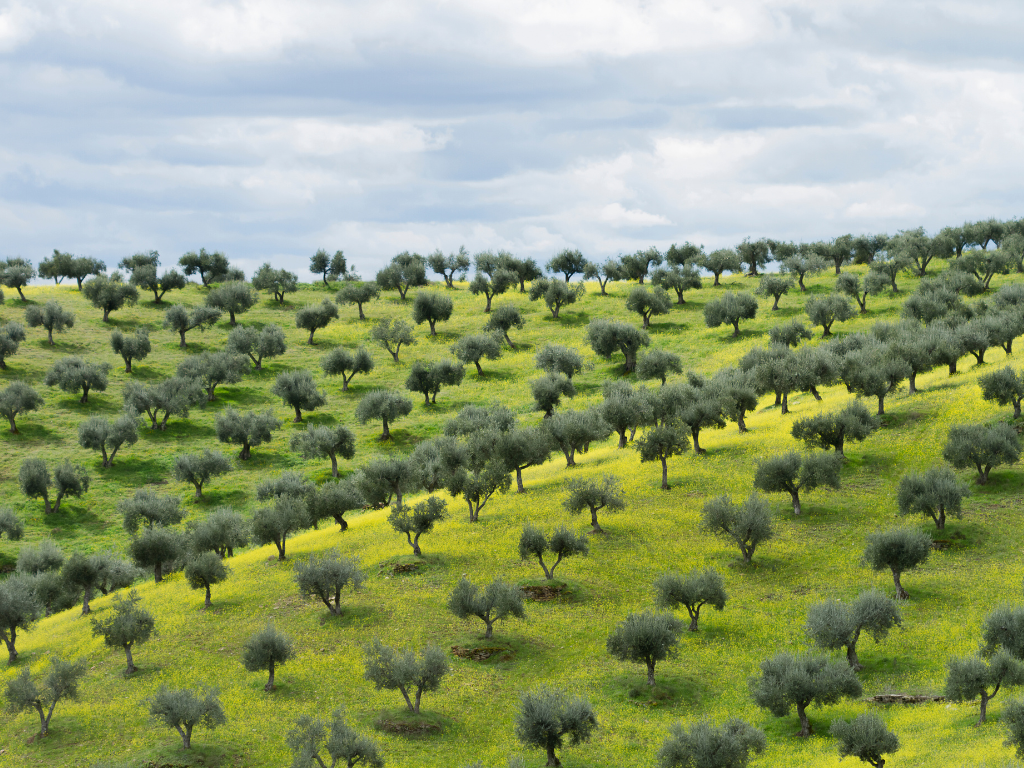 Here's what sets their olive oil apart:

Sourced from Premium Olive Varieties:
At We Olive, we select the finest olives, ensuring that only the most exceptional varieties make it into their production process. This careful selection of olives ensures that the extra virgin olive oil has a rich, distinct flavor and a plethora of health benefits.

Cold Pressed for Extra Purity:
Our extra virgin olive oil is meticulously cold-pressed. This process retains the oil's purity, natural flavors, and valuable antioxidants that make it a healthy choice for cooking and drizzling.

Sustainable and Organic:
As conscious consumers, we increasingly care about the environmental impact of our food choices. At We Olive, we share this concern and operate under sustainable and organic practices, ensuring that each bottle of genuine EVOO is produced in harmony with nature.

Gold Standard Certification
We Olive proudly holds certifications that attest to the exceptional quality of our extra virgin olive oil. These certifications are a testament to their commitment to excellence in every aspect of production.

Olive Oil Gift Baskets: The Art of Gifting Extra Virgin Olive Oil

While indulging in high-quality EVOO is a pleasure unto itself, there's something uniquely gratifying about sharing this delight with friends and family. Olive oil is not just an ingredient; it's a symbol of good health and robust flavor. Enter the " Olive Oil Gift Basket " – a thoughtful and impressive way to express your love for someone or celebrate a special occasion.

1.- Choosing the Perfect Basket
The first step in creating a remarkable Olive Oil Gift Basket is selecting the basket itself. You can choose from a wide range of options, from rustic and artisanal to elegant and sophisticated. The choice of basket sets the tone for the entire gift.

2.- Selecting the Extra Virgin Olive Oil
Your gift basket should contain a selection of the finest EVOO. Consider including a variety of flavors, from mild to robust, allowing the recipient to explore the different taste profiles and culinary applications. You can also choose infused oils, such as garlic or rosemary-infused extra virgin olive oil, for a unique touch.

3.- Pairing with Complementary Goodies
To make the gift truly special, include some complementary items in the basket. These could include:
●Balsamic Vinegar: A bottle of high-quality balsamic vinegar pairs exceptionally well with olive oil. It's a classic combination for dipping bread or dressing salads.
●Gourmet Bread: A loaf of artisanal bread, or a selection of crispy breadsticks, is the ideal accompaniment for savoring the oils.
● Cheeses: A selection of fine cheeses, such as aged gouda, or creamy goat cheese, adds depth and variety to the gift.
● Olives: A jar of premium olives, such as Kalamata or Castelvetrano, complements the olive oil perfectly.
● Herbs and Spices: Some aromatic herbs or spices can be included for experimentation in the kitchen.
● Recipe Cards: Add a personal touch by including recipe cards that suggest creative ways to use extra virgin olive oil in cooking.

Personalization:
To make your gift truly memorable, consider personalizing the basket. You can include a handwritten note or even a monogrammed item like a towel or an apron. This adds a unique and thoughtful touch to the gift. Moreover, our corporate gift boxes are great for companies who wish to stand out as great employers or clients.

Occasions to Give the Perfect Olive Oil Gift Baskets

Olive oil gift baskets are versatile and welcome gifts for a variety of occasions. Here are some events where they make the perfect present:

● Weddings and Anniversaries
For couples who appreciate culinary delights, a well-curated olive oil gift basket is an ideal gift. It's a thoughtful way to celebrate love and togetherness, and it's something they can enjoy together.

● Housewarming
When friends or family move into a new home, a gift basket filled with gourmet olive oils and complementary items is a gesture of goodwill and warm wishes.

● Corporate Gifting Boxes
In the corporate world, a high-quality olive oil gift basket can be a sophisticated and memorable gesture for clients, partners, or employees.

● Holidays and Festivals
Olive oil gift baskets are perfect for holidays like Christmas, Hanukkah, or Thanksgiving. They add a touch of sophistication to holiday feasts.

● Graduations
To mark the achievement of a graduate, gift them a basket filled with culinary delights that inspire them to explore the world of cooking.

Olive Oil Gift Baskets by We Olive; The Joy of Gifting

The act of giving is as fulfilling as receiving, and an olive oil gift basket can convey your appreciation, love, and thoughtfulness in a unique and unforgettable way. There's an old saying, "The best way to the heart is through the stomach," and what better way to express your affection than through a gift that delights the senses and nourishes the body?

With the finest extra virgin olive oils sourced from California's fertile lands, you can create gift baskets that are not just a present but a culinary journey. The recipients will appreciate your efforts to provide them with a unique, memorable, and health-conscious gift.

Check out our products and begin the We Olive experience, by trying delicious tapenades, balsamic vinegar, and flavored olive oil!