Posted by Ruth Mercurio, Professional Olive Oil & Wine Taste on 7th Mar 2023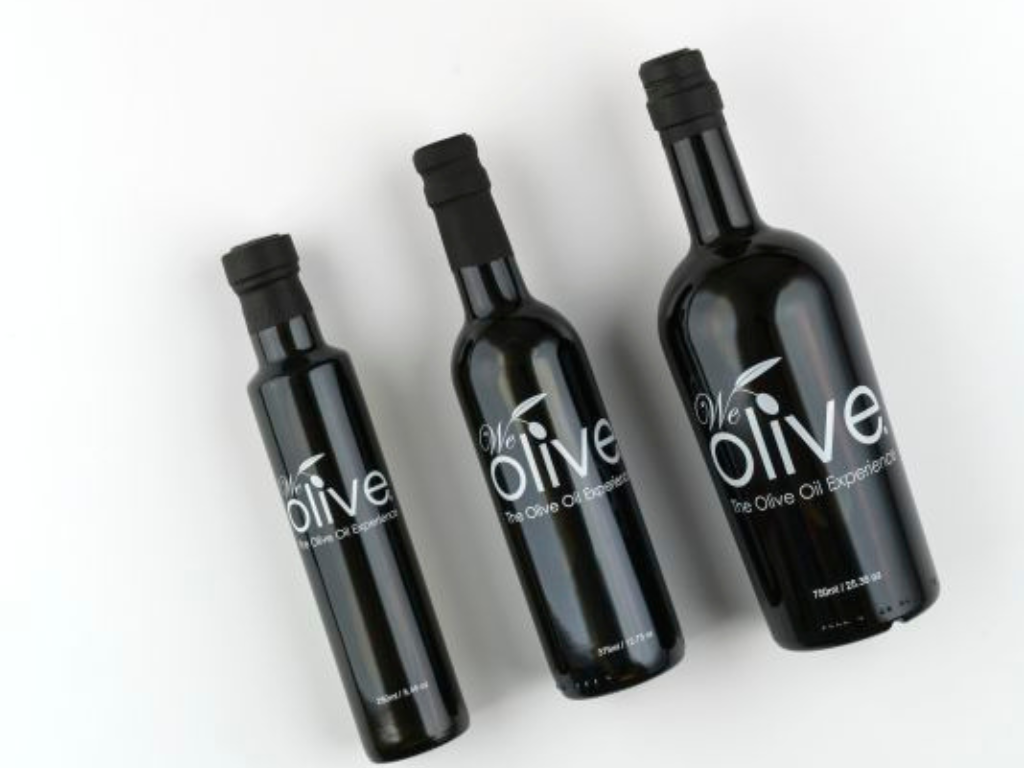 Distinctive and Top-quality EVOO at Olive Stores Near Me

Choosing authentic extra virgin olive oil in the supermarket is not an easy task because there are simply too many options. Whether you consume EVOO to cook delicious meals or for its olive oil health benefits, we want to help you find the best and most genuine artisan products when you search for olive oil stores near me .

What makes EVOO such a sought-after product? Currently, California olive oil has become an essential ingredient in gastronomy. In addition, the Mediterranean diet has been declared a World Heritage by UNESCO, increasing its demand for its incredible flavor, multiple properties, and health benefits.

Olive trees have been cultivated since ancient times. Archaeological discoveries and some historical references place it in the Middle East and Asia Minor. Ancient cultures such as Egypt, Greece, and Rome have played a crucial role, and we will tell you why below.

EVOO in ancient cultures

Extra virgin olive oil is perhaps one of the most essential products of Mediterranean culture. Its history is also linked to the great cultures of Europe, North Africa, and the Middle East. The olive tree and its product have been documented since the dawn of Mediterranean civilizations. The olive tree's history and products are linked to the Mediterranean civilizations' culture, economy, and mentality. Let's see its influence on some of those cultures:
Egypt: In the culture of ancient Egypt, great importance was attached to EVOO, also called "liquid gold." According to their beliefs, the goddess Isis herself was in charge of teaching men the cultivation of the olive tree. Likewise, the olive tree was represented in the sarcophagi of some pharaohs of the time. Because the variety used gave a low oil yield, it was used primarily as pharmaceuticals or cosmetics. Due to its low production, the Egyptians were the first to import it from other growing areas, such as Greece.
Ancient cultures like Egypt and Greece used extra virgin olive oil for various reasons, including as a natural remedy. It is said that Cleopatra was one of the first to discover the extraordinary cosmetic uses of EVOO. Nowadays, it's no secret that various combinations, including
olive and fig
, olive and pepper, garlic olive, and many others, are a healthy staple for a healthy body and skin.
Greece: In ancient Greece, great importance was also attached to extra virgin olive oil production. Thus, numerous ceramics, jewelry, and everyday objects made reference to the olive tree and its fruit. Authentic EVOO oil first appeared in Ancient Greece on the island of Crete. And from there, trade routes with Egypt and other Mediterranean peoples were established.
It was also partly considered a symbol of distinction between classes, with only the upper classes consuming EVOO. As in other cultures, it was also used as a medicinal remedy, in cosmetics, or as fuel. At the Olympic Games, the champions received an olive twig in recognition.
Rome: The Romans acquired the ancient Greeks' customs, traditions, and techniques, and this was the case with knowledge of olive cultivation and olive oil production. In this way, they turned this product, along with wine and bread, into a fundamental element of their economy, as well as one of the main exporters of liquid gold in the Mediterranean. The Romans used extra virgin olive oil as fuel for lighting or in cosmetics, with perfume, ointments, and as a body moisturizer, to heal wounds, and ulcers, reduce fever, or calm colic, among others.

Genuine Olive oil is currently produced in at least 32 countries but is consumed almost everywhere in the world. There are approximately 10 countries that generate the entire world's production of extra virgin olive oil, most of which are located in the arc of the Mediterranean Sea.

In your search, you have probably encountered bottles of EVOO olive oil on many occasions carrying the Denomination of Origin seal. But do you know what a designation of origin is and why it is so important? Coming up next, we tell you.

What is the Designation of Origin (PDO)?

The PDO (Protected Designation of Origin) is a distinction the Ministry of Agriculture, Fisheries, and Food generated. It also has the guarantee and protection of the European Union. However, each DOP has a Regulatory Council in charge of monitoring the brands covered by this distinction.

What is the objective of the PDO? The main aim of a Denomination of Origin is to be a seal of quality. The simple fact of belonging to any DOP gives an exceptional quality and balance to the oils produced under certain geographical factors and peculiarities of each extra virgin olive oil.

Does this mean that any oil that belongs to a specific region can bear the seal of the Denomination of Origin? The answer is no. In fact, each olive oil must be subjected to demanding controls and controlled by the Regulatory Council of each Denomination of Origin to verify the product's quality.

That olive oil must belong to a particular place or region. The extra virgin olive oils of the same denomination of origin must have exclusive characteristics and properties of the place of origin. These EVOOs' production phases (cultivation, extraction, and packaging) must be in a specific area.

The grove of this denomination of origin is a mountain olive grove, which benefits from the three climates of the area: Mediterranean, continental, and oceanic. In our section of olive oil stores near me, you will find products of the highest quality.

Top quality EVOO at olive oil stores near me by We Olive

We Olive products have been consistently ranked among consumer favorites despite the highly competitive market for extra virgin olive oil brands. This is mainly attributed to the fact that our olive oil is certified by the COOC and is sourced from California. We also make sure that each product meets high production and quality standards. If you wonder which olive oil stores near me are the best for your next purchase, remember that you don't have to look any further.

Order your favorite items and make every meal a fantastic dining experience by adding artisan products like aged balsamic vinegar , custom labeled bottles, gift boxes, and flavored olive oil, or join the best olive oil club ! If you need any clarifications regarding your order or have any specific requests, please do not hesitate to contact us via email at info@weolive.com or give us a call at 805 238 2900. We would be delighted to offer you personalized assistance.