Posted by Ruth Mercurio, Professional Olive Oil & Wine Taster on 8th May 2023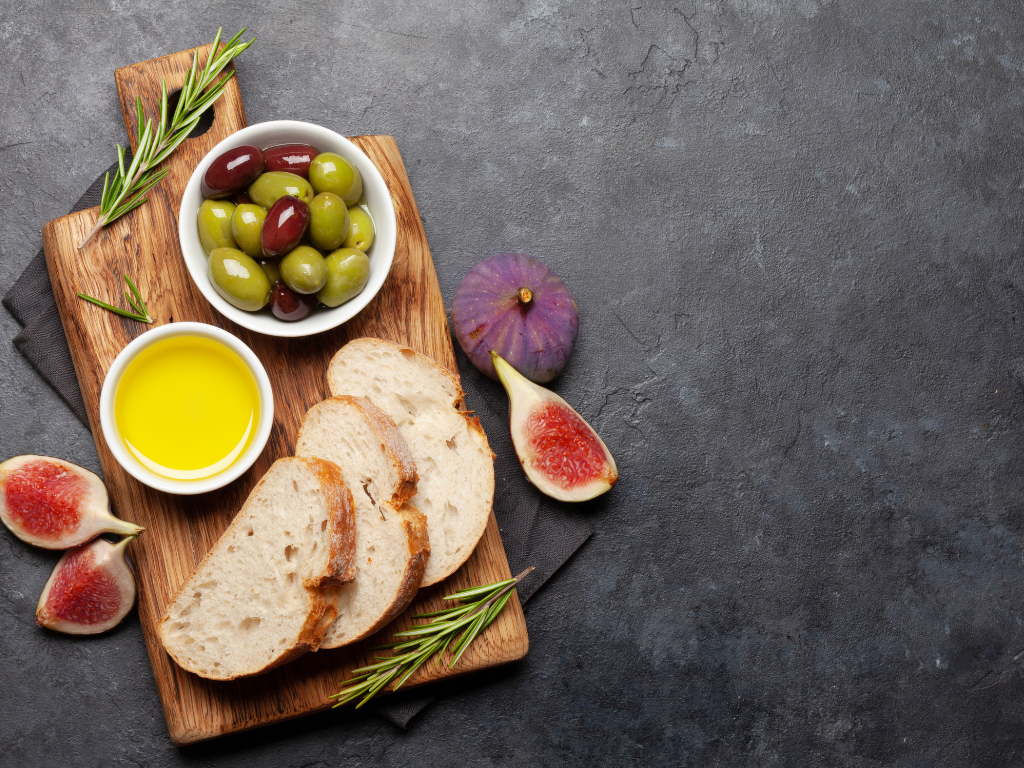 Mediterranean Diet - Olive and Fig: More Than a Traditional Diet

Moon diet, detox diet, hypocaloric diet, intermittent diet... are just some of the most famous diets today. But how do they differ from the Mediterranean diet? What's so special about it? If you are in search of a healthier lifestyle, but at the same time that does not deprive you of enjoying delicious flavors, this may be the diet you are looking for. Get to know some of its most characteristic foods such as EVOO, olive and fig, and more importantly, the benefits it offers.

Olive and fig: What is the Mediterranean diet and why is it beneficial?

The Mediterranean diet is a style of eating based on the cuisine of the Mediterranean and countries that border this area such as Greece and Italy. It is characterized by the consumption of natural products from that region and also stands out for being healthy. When analyzing food in the daily life of the Mediterranean, nutrition experts have highlighted this lifestyle since in typical recipes they use seasonal foods, products made in an artisanal way, and cultural habits that allow better use of nutrients in each meal.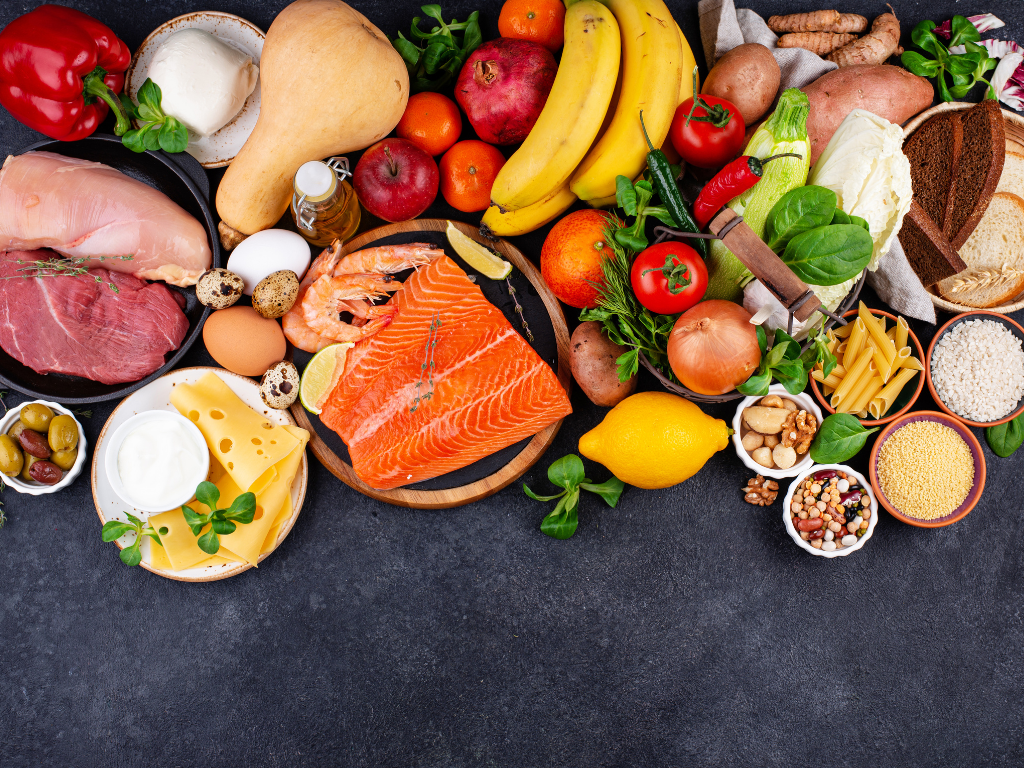 It is important to keep in mind that two basic factors make up the Mediterranean diet. The first is the use of ingredients or products from the Mediterranean area. And second, the traditional ways of preparing food. This means that by copying the model of a Mediterranean diet, customs, recipes, and ways of consuming are adopted for a healthier diet with products that are easy to get and that are almost available to everyone regardless of the country where you live.

What foods make up the Mediterranean diet?

An indisputable fact about the Mediterranean diet is that it brings great health benefits. Among those that stand out is that it helps to have a healthier heart, better digestion, greater absorption of nutrients, regulates bad cholesterol levels, and favors the management of blood pressure. In fact, this is because this diet promotes low saturated fat and sugars. And, on the other hand, the consumption of foods containing vitamins, polyphenols, fibers, and healthy fats rises.

One of the most prominent elements of this diet is extra virgin olive oil or EVOO. A type of monounsaturated fat, or healthy fat that can be consumed directly in salads and marinades, or also for cooking. Its use is quite simple because you can get incredible notes of olive and pepper flavorthrough simple vinaigrettes as a complement to your dishes on a daily basis.

In the same way, two ingredients that are characterized by artisanal processing from the grape are wine and balsamic vinegar. So, in ancient times, some cultures used to accompany their meals with a little wine or the best balsamic vinegar because it favors digestion and has many antioxidants and polyphenols. Of course, so that it does not have a counterproductive effect due to the presence of the alcohol it contains, it is necessary to always consume it in moderate quantities.

The variety of products from that region is quite variable, so you can learn to complement those that are within your reach. These are foods that make up the Mediterranean diet:

● Whole grains: rice, wheat, corn, barley, oats, sorghum, and lentils
● Vegetables: cabbage, broccoli, cauliflower, tomatoes, mushroom, eggplants, peas, onions, and spinach, to name a few.
● Fruits: grapes, blueberries, tangerines, oranges, olive and fig
● Nuts and seeds: almonds, hazelnuts, pumpkin or sunflower seeds, chickpeas, walnuts, pistachios
● Herbs and spices: basil, oregano, rosemary, thyme, parsley, paprika pepper, turmeric, ginger.
● Fish and seafood: Sardine, albacore tuna, salmon, and herring, among others rich in omega 3
● Meats: Mainly poultry and red meat only occasionally
● Dairy: milk, cheese, yogurt

Olive and fig: indispensable elements that cannot be missing in the Mediterranean diet!

In general, it is not always easy to follow a diet since mistakenly many diets are related to little food, tasteless preparations, or even expensive products. Is this the case with the Mediterranean diet? Not at all. In fact, by offering you a wide range of foods that it up, they open the door to many opportunities for creativity in each of your preparations.

For example, you can combine foods that you would never have imagined such as olive and fig when baking a loaf of bread, making a delicious pâté, or simply adding them as an accompaniment to salads. Or, on the contrary, would you have imagined that aged balsamic vinegar can be an incredible combination with a cold dessert? It's just a matter of daring to try new things and give them a different touch even in the simplest dishes.

But of course, remember that a healthy eating style is not only about what you eat. It is also necessary to monitor that the portions are appropriate for your age, sex, and type of physical activity. And at the same time complement your diet with a good physical exercise routine that can range from a walk, practice a sport or avoid sedentary habits. If you do this, rest assured that the Mediterranean diet style will be the perfect tool for a stable weight and a healthier organism.

Olive and fig: Get the best Mediterranean products and take them to your home

The reality is that over time the customs and ways of eating are transformed. So, traditions and eating styles are also transforming. Even so, we can make the best of this lifestyle. To this day the Mediterranean diet continues to promote the importance of obtaining good eating habits, taking advantage of seasonal products, and always consuming nutritious foods of the best quality.

If you want to get some of the best products characteristic of the Mediterranean diet such as olive oil, balsamic vinegar, gourmet olive and fig products, and many other processed foods with the highest quality, do not hesitate to write to the email info@weolive.com or call 805 238 2900. Bring health, quality, and flavor to your home through our online store, or visit us at one of our locations by using our olive oil store near me tool.