Posted by Ruth Mercurio, Professional Olive Oil & Wine Taste on 14th Aug 2023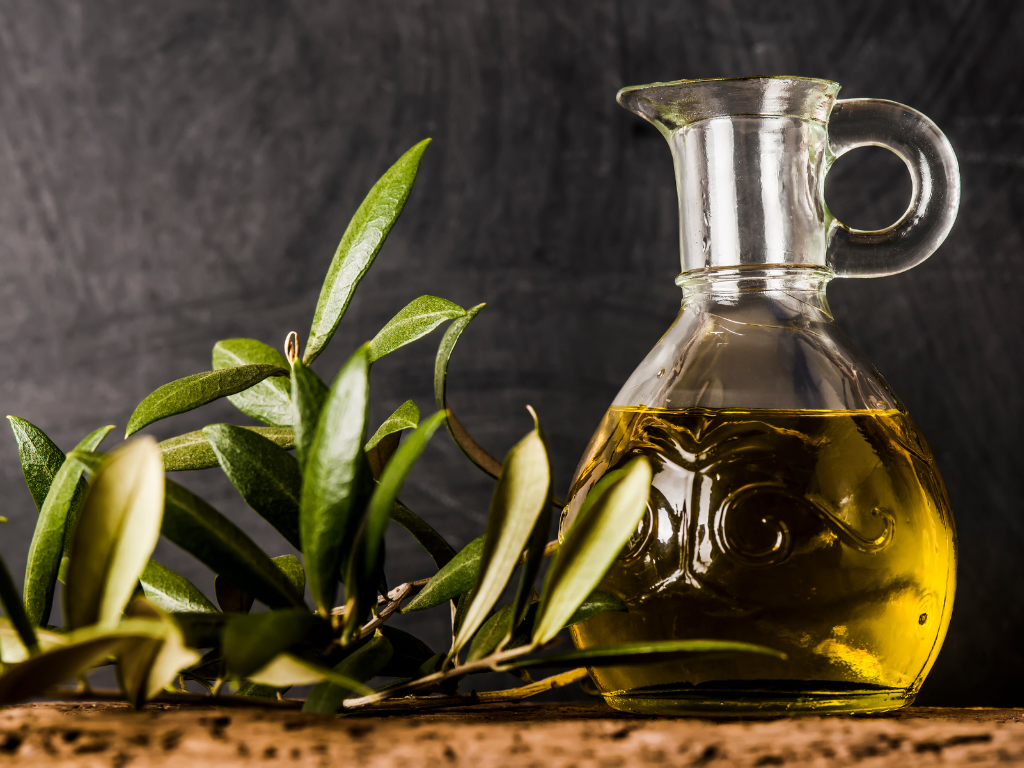 Discover Some of the Best Infused Olive Oil Recipes

If you are a foodie or love cooking, you surely know incredible recipes, but if you want an extra ingredient of flavor in each dish, you need to try our fantastic infused olive oil! With its seductive aroma and captivating flavor, extra virgin olive oil becomes the master chef, capable of turning any dish into a work of art. From the fresh and crunchy salads to the succulent and tender cuts of meat, making each bite a symphony of flavors for your palate.

In this delightful culinary adventure, we will unveil a selection of top-notch recipes that celebrate the essence of Mediterranean cuisine. Through these exquisite dishes, you'll have the opportunity to explore and learn more about the enchanting world of this golden Extra Virgin Olive Oil. Immerse yourself in experimenting and uncovering the captivating flavors that tantalize every sense within each recipe, all crafted with the magic of this liquid gold.

Infused Olive Oil Dressing and Vinaigrette Recipes

One of the easiest and most versatile vinaigrettes is the olive oil garlic recipe , mustard, herbs, and EVOO. You can use it to enhance the flavor of your green salads, mixed leaves, tomatoes, and cucumbers, giving a refreshing and tasty touch to your dishes. Also, this vinaigrette can be customized by adding your favorite ingredients like honey, lemon, or even grated cheese.

If you're looking for a slightly spicier dressing instead of sweet, you'll love the chili-lime vinaigrette, on top of a crunchy, crumbled cole slaw, it's also fantastic with sweet potatoes and roasted squash.

●1/4 cup freshly squeezed lime juice
●1/4 cup We Olive Jalapeño olive oil
●1 minced garlic clove
●1/2 teaspoon We Olive Wasabi sake mustard
●1/2 teaspoon of honey
●1 tablespoon minced jalapeno pepper
●Freshly ground salt and black pepper, to taste

Lemon Basil Vinaigrette – If you like fresher, fruitier flavors, Citrus Vinaigrette is an ideal choice. If you don't have olive oil with basil, try regular EVOO or olive oil with Meyer lemon and add a few extra basil leaves.

●1/4 cup freshly squeezed lemon juice
●1/4 cup We Olive fresh basil olive oil
●1 minced garlic clove
●1/2 teaspoon Dijon mustard
●1/2 teaspoon of honey
●1 tablespoon chopped fresh basil
●Freshly ground sea salt and black pepper, to taste

This combination provides a balance of sweet and sour flavors that will enhance your vegetable, fruit, and cereal salads, but it is also delicious as a sauce for grilled chicken and roasted vegetables, providing exceptional freshness and juiciness.

Mediterranean dishes with infused olive oil

Paella Valenciana with Infused Olive Oil: Authentic extra virgin olive oil is essential in making paella, adding flavor and texture when sautéing vegetables, chicken, or seafood, and drizzling a little over the paella before serving.

Andalusian Gazpacho with EVOO: Andalusian gazpacho is a refreshing cold soup, prepared with tomatoes, cucumbers, peppers, onion, and garlic, mixed with extra virgin olive oil and balsamic vinegar for a smooth texture and nuanced flavor.

Black olive tapenade: The tapenade is a paste of crushed olives, capers, garlic, anchovies, and extra virgin olive oil, which is used as an appetizer on toasted bread, sandwiches, crackers, or accompanying cheeses, highlighting the culinary richness of the Mediterranean and the importance of EVOO in the region.

Desserts with authentic infused olive oil

Who doesn't love dessert? If you have a sweet tooth, you'll be happy to know that you can make extra virgin olive oil sponge cakes, a delicious and healthy alternative to traditional shortbread cakes. Would you like to meet any?

Citrus tart with olive oil and figs with lemon cream and fresh cream
Ingredients:

●1/2 cup plus 1 teaspoon of We Olive Arbequina Olive Oil
●3 large eggs, separated
●1/2 cup granulated sugar
●1-1/2 cups all-purpose flour
●1/2 cup yellow cornmeal
●1/4 cup of ground walnuts
●2 teaspoons of baking powder
●1/2 cup of fresh orange juice
●1/4 cup fresh lemon juice
●1/2 cup of fig jam
●3 tablespoons We Olive blood orange balsamic vinegar
●2 teaspoons finely grated orange peel
●1/3 cup chopped walnuts
●1/2 cup of fresh cream
●1/4 cup good quality canned lemon curd

The process begins by preheating the oven to 350 F and greasing an 8-inch baking dish with extra virgin olive oil. Beat the egg whites and sugar until stiff in a medium bowl, while in another you mix the cornmeal, ground walnuts, and baking powder. In a large bowl, whisk together the egg yolks, orange juice, lemon juice, and fig preserve.

Then, the flour mixture and the whites are incorporated into the yolk mixture and poured into the mold. It is baked for about 30 minutes and while the tart cools a mixture of vinegar, orange zest, and sugar is prepared, which is brushed over the tart. Finally, the walnuts are browned in a pan and the laminated tart is served, accompanied by crème fraiche and lemon curd sprinkled with toasted walnuts.

On the other hand, you can use the infused olive oil in other types of desserts, such as ice creams to obtain a creamy texture and a smooth flavor. In addition, you can make cookies with real olive oil, flour, sugar, and a pinch of anise or cinnamon, they are ideal to accompany tea or coffee or simply enjoy them as a delicious snack at any time of the day.

Marinating and roasting with infused olive oil

Extra virgin olive oil is a perfect ingredient for anything you plan to grill, whether it's pork, steak, or chicken. In a moment we will share with you an excellent recipe from We Olive that can help you with your marinades.

Ingredients

●1/2 cup We Olive aged balsamic vinegar
●1/2 cup We Olive fresh garlic olive oil
●1 teaspoon chopped fresh rosemary
●1 teaspoon kosher salt
●1/2 teaspoon freshly ground black pepper

To enhance the flavor and tenderness of the meat, the ingredients should be combined in a bowl to make a marinade. Then, place the food to be marinated in a bag or plate and let it sit in the mixture for several hours or overnight before cooking on a hot grill. This will result in more flavorful and tender meat.

Genuine extra virgin olive oil can also enhance the flavor of grilled or baked fish, shellfish, and vegetables. It can be used as a base for a marinade or as a base for fish and shrimp filets before cooking. Roasted vegetables, such as zucchini, peppers, eggplant, or mushrooms, mixed with extra virgin olive oil, salt, and pepper in the oven, will give them a sweet and toasty flavor, making them a delicious and healthy option to accompany any meal.

Infuse your meals with genuine flavor and wellness

How about taking your palate to another level with extra virgin olive oil? Now that you've learned wonderful recipes that you can use in your kitchen, are you ready to elevate your culinary creations? If so, make your meals an unforgettable experience, enhancing the flavor of each ingredient with top-quality EVOO.

You will be interested to know that by searching olive oil stores near me by We Olive we have an exceptional range of authentic olive oils, where the passion for Mediterranean cuisine meets the best flavors. Shop now for our authentic EVOO at We Olive and immerse yourself in a new dimension of gastronomic delights!