Posted by Ruth Mercurio, Professional Olive Oil & Wine Taster on 17th Oct 2023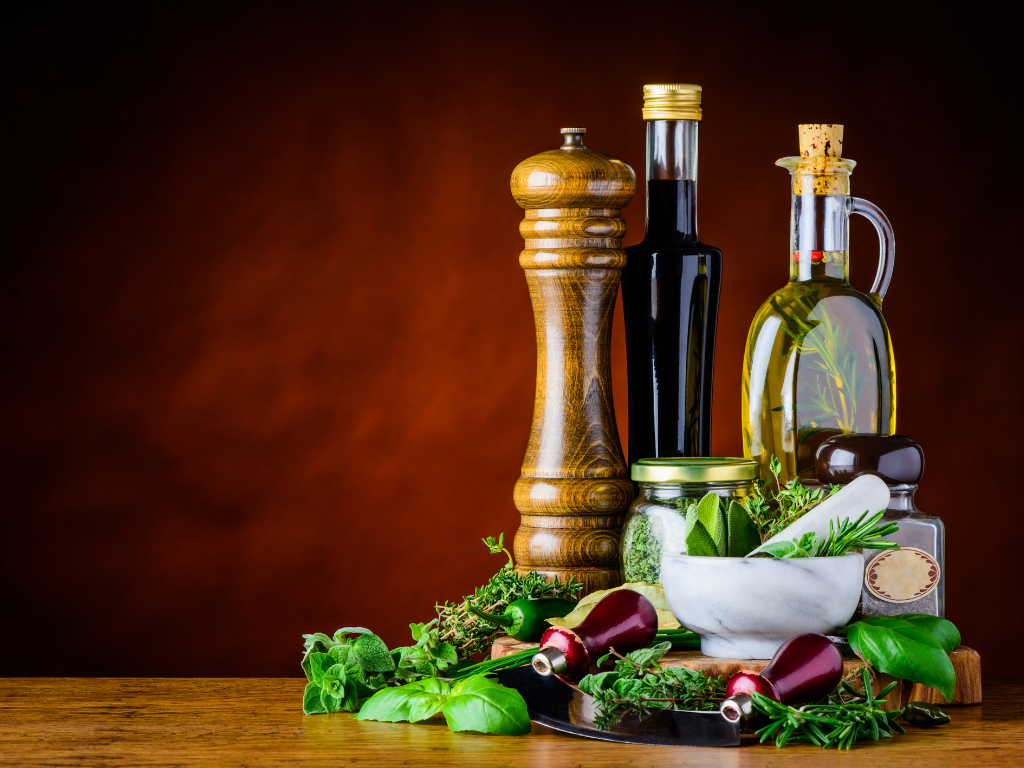 Olive Oil and Balsamic Vinegar Store - Healthy Recipes and Practical Tips

In the world of gastronomy, few ingredients have left as deep and lasting a mark as -bought olive oil and balsamic vinegar store. Beyond being mere ingredients, they are culinary treasures celebrated for their unparalleled flavors and health advantages, tracing their legacy from ancient Rome to today's gourmet emporiums.

Embark on a culinary journey with us as we delve into the captivating world of extra virgin olive oil and its opulent companion, balsamic vinegar. We'll bring the kitchen closer to you, exploring the latest culinary trends, and providing practical insights to elevate your cooking to new heights, unlocking unforgettable flavors and culinary experiences. Discover a whole new dimension of food enjoyment with us

Healthy salad recipes with EVOO and balsamic vinegar vinaigrette

Are you a salad lover? Salads are a healthy option on any menu, and the key to making them even more delicious lies in choosing the right ingredients for the vinaigrette. You can prepare a simple but tasty vinaigrette by mixing extra virgin olive oil with quality balsamic vinegar. This type of combination provides a perfect balance between mild and acidic, which enhances the flavors of your salads.

A classic recipe you can make is caprese salad. You just have to combine:

● Slices of ripe tomato with
● Fresh mozzarella,
● Basil leaves
● Season with extra virgin olive oil and balsamic vinegar.

Another salad that can make your mouth water is a delicious salad from We Olive Summer Salad with lemon and blackberry balsamic vinaigrette, a quick and easy salad.

Ingredients:
● 6 cups (or 4 good handfuls) greens or mixed spring salad
● 3 tablespoons crumbled gorgonzola or blue cheese
● 20 grape tomatoes cut in half
● 1 cup fresh blueberries or raspberries
● 1/4 cup sliced toasted almonds
● 4 tablespoons We Olive Lemon olive oil
● 2 to 3 tablespoons We Olive blackberry-olive balsamic vinegar
● 1 teaspoon mustard

Preparation:
In a dry skillet over medium heat, toast the almonds on the stove, watching closely to make sure they brown but don't burn. Set them aside to cool.
In a large salad bowl, toss together the greens or spring salad mix, the crumbled gorgonzola or blue cheese, the sliced grape tomatoes, the blueberries or raspberries, and the cooled toasted almonds.
In a resealable jar, combine the oil, vinegar, and Dijon mustard. Close the lid tightly and shake vigorously. Although the usual ratio for vinaigrette is 3 parts oil to 1 part vinegar, a higher ratio of vinegar to oil is recommended for this dressing. Taste as you add the vinegar to see if you agree! I prefer 3 tablespoons. of vinegar for 4 tablespoons. of oil.
When you are ready to eat the salad, before, during, or after your meal, dress the salad with the vinaigrette.
If you're looking for something heartier, a chicken salad may be the ideal option, just look for an olive oil and balsamic vinegar store. For this recipe, you can start by roasting lean chicken breasts and then cutting them into strips on a bed of fresh spinach, walnuts, and strawberries. The EVOO and balsamic vinegar vinaigrette provide a sweet and sour touch that perfectly complements the salad ingredients.

Olive Oil and Balsamic Vinegar Store: Mediterranean cuisine with EVOO as the central character

In countries such as Spain, Italy, and Greece, authentic olive oil is used as the main source of fat in most culinary preparations. Due to its richness in monounsaturated fatty acids and antioxidants, it makes it an ideal option to promote cardiovascular health.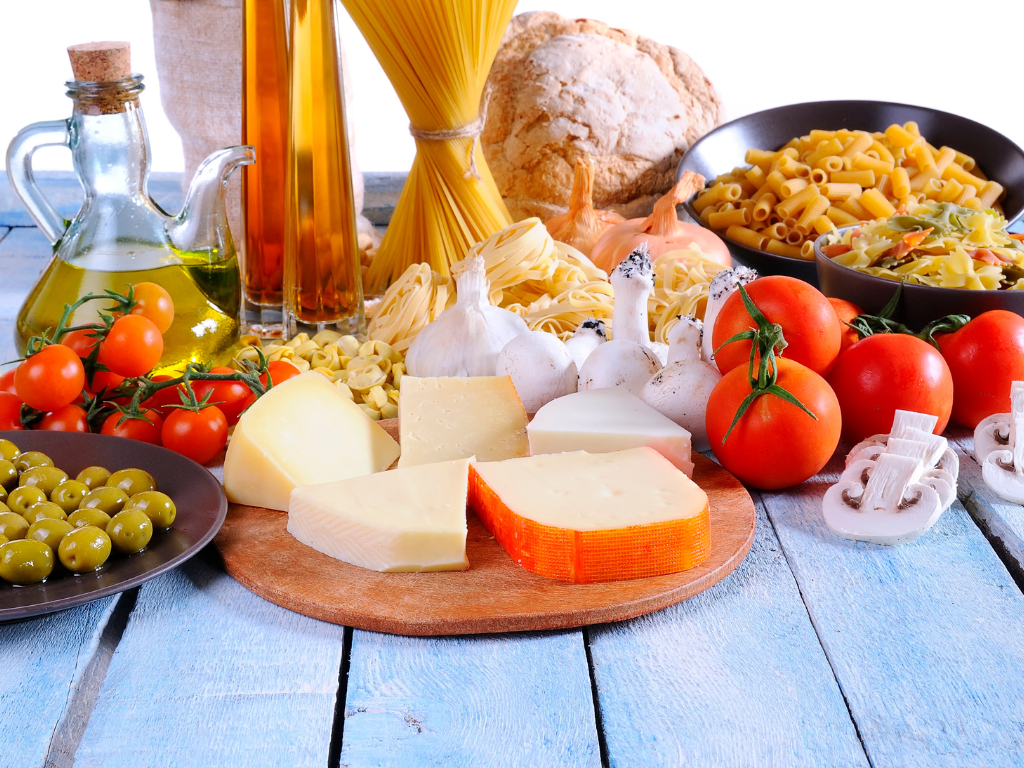 An emblematic dish of the Mediterranean diet is the famous Greek salad. This fresh salad combines:
● Tomatoes
● cucumbers
● olives
● Red onion
● Feta cheese
● It is generously seasoned with extra virgin olive oil and a touch of oregano.

The simplicity of the ingredients highlights the quality of the EVOO and enhances the natural flavors of the vegetables. You can also prepare grilled fish, such as salmon or sea bass, which are seasoned with aromatic herbs and sprinkled with EVOO before cooking. This not only adds delicious flavor but also helps keep the fish meat tender and juicy.

Olive Oil and Balsamic Vinegar Store: Use less unhealthy ingredients and increase flavor

When it comes to making healthier decisions in the kitchen, EVOO and balsamic vinegar are key allies. For example, instead of using butter or margarine in your baking recipes, you can substitute it with extra virgin olive oil. This reduces the amount of saturated fat in your dishes and adds a unique fruity flavor.

In addition, vinegar can replace commercial sauces loaded with calories and preservatives. Using white balsamic vinegar as a dressing or to enhance the flavor of your dishes is a smart way to reduce your consumption of less healthy sauces. On the other hand, when grilling, instead of using less healthy oils that can cause smoke or trans fats, opt for EVOO.

In fact, EVOO is stable at high temperatures and gives your foods a delicious grilled flavor without compromising the nutritional quality of your meals. You can use it to season your lean meats, vegetables, and fish with a pinch of salt, pepper, and EVOO before grilling for delicious and healthy results.

In recipes for homemade dressings, such as mayonnaise or aioli, you can replace part of the necessary amount of oil with balsamic vinegar. At We Olive, we believe that the best balsamic vinegar provides a sweet and sour touch that can enhance your homemade sauces and give them a healthier touch. These tips reduce the number of calories and saturated fat without sacrificing flavor.

Olive Oil and Balsamic Vinegar Store: Tips for Firing Up the Grilling



Before placing food on the grill, brush the grates with olive oil to prevent sticking and drying.
Next, marinate your lean meats, such as chicken breasts or fish filets, in a mixture of olive oil, balsamic vinegar, and your favorite herbs to flavor them and maintain their juiciness during cooking.
To give your vegetables exceptional flavor, cut them into pieces, drizzle them with EVOO and a touch of balsamic vinegar, then roast them until they are tender and lightly caramelized.

Olive Oil and Balsamic Vinegar Store: Transform your meals into masterpieces!

If you are eager to immerse yourself in the wonderful world of extra virgin olive oil and discover its countless benefits for your cooking, we invite you to take the plunge and explore We Olive's exceptional selection of olive oils. Our olive oil and balsamic vinegar store is full of gastronomic treasures that will allow you to take your dishes to a whole new level.

With We Olive you are not only buying a product, but you are also acquiring culinary experience that will transform your meals into masterpieces. So why wait? Contact us to explore our selection of authentic and extra virgin olive oil and the best balsamic vinegar. Your palate will thank you!