Posted by Ruth Mercurio, Professional Olive Oil & Wine Taster on 22nd Oct 2021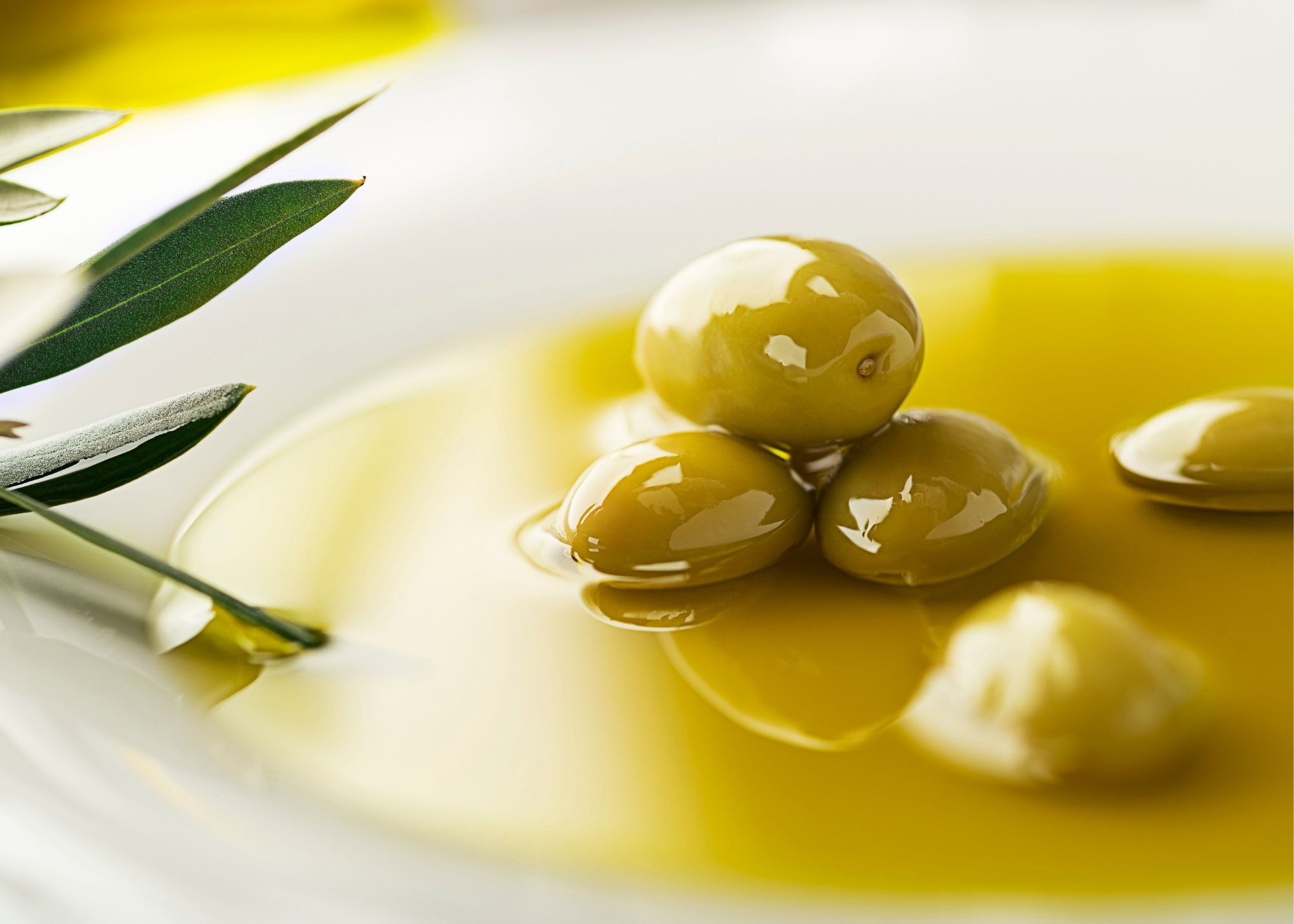 Buying and consuming olive oil hasn't been as easy as it is now. However, having an "extra virgin olive oil" label does not mean it's truly authentic EVOO that has kept ancient artisan olive oil producers' quality and traditional methods.
Taste the Difference - Certified EVOO at Our Olive Oil Store
Thankfully, at We Olive, you will find top-quality extra virgin olive oil produced by the best artisan producers in California. When you shop at our online store or search for We Olive's olive oil stores near me, you can rest assured you will enjoy outstanding flavor and quality.

Additionally, certified olive oil by the COOC (California Olive Oil Council) will provide you with a guarantee of a genuine EVOO product that provides extraordinary olive oil health benefits.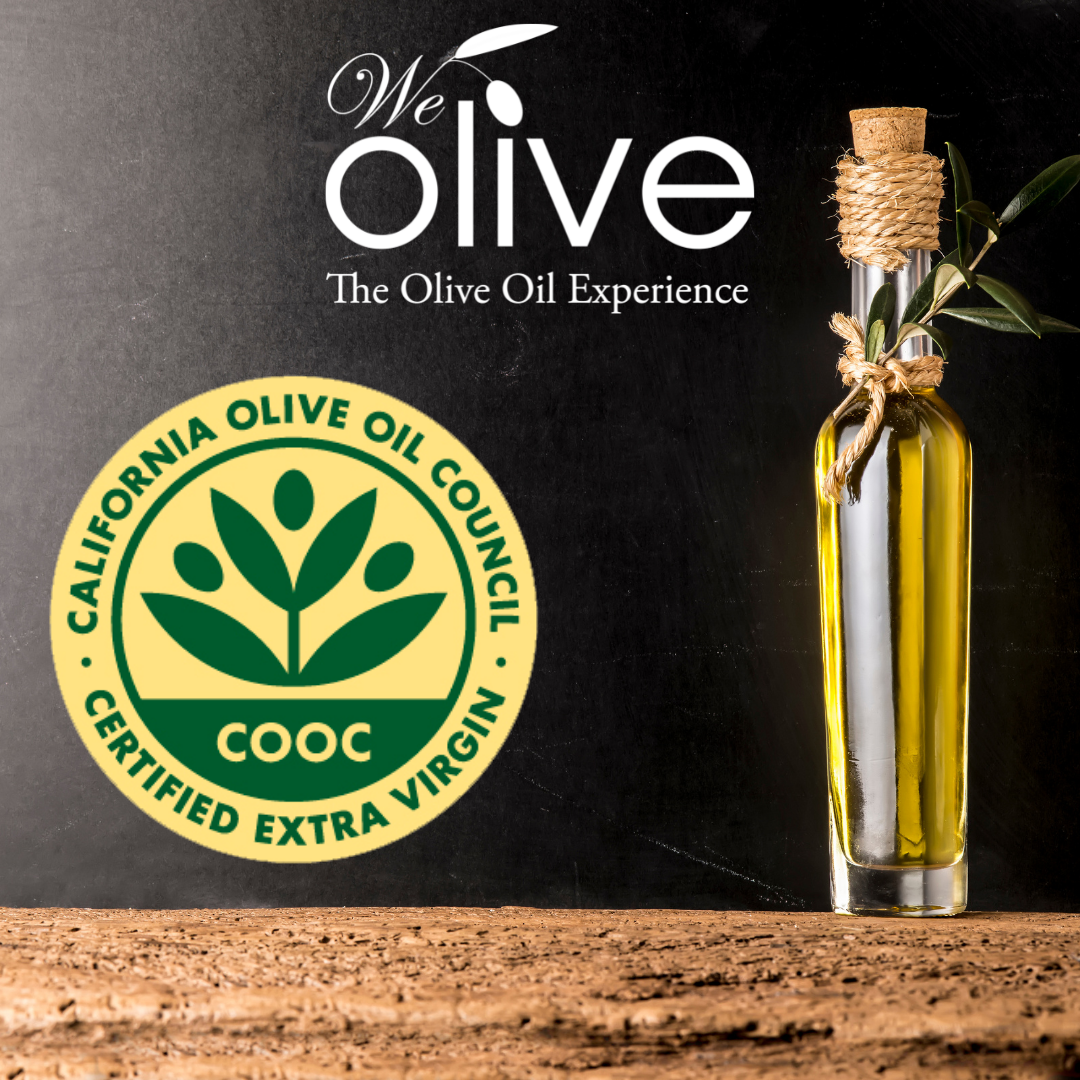 What gives our EVOO a high-quality guarantee?

A seal from the COOC means that all of our extra virgin olive oil has been verified to meet the highest quality standards. Consider the following benefits of choosing We Olive:


Trust. - Considering that there are numerous counterfeit extra virgin olive oil products out there, you can trust that We Olive's EVOO provides superior quality and genuineness.
Unique flavor. – Your palate will immediately taste the delightful rich flavor of fresh-pressed olive oil that also makes other flavors stand out.
Top-quality. - Each part of the process, from growing olive trees to picking, pressing, and bottling, adheres to artisan production that dates back to several centuries ago, thus providing a top-quality product.
Great investment. – True, other olive oil brands might be cheaper, but choosing We Olive's EVOO is an excellent investment to enjoy fine cuisine and remarkable health benefits.
Clearly, the best extra virgin olive oil that is genuine and produced by artisan farmers is far superior in quality, flavor and contributes to our well-being.

How can an EVOO be certified?

An extra virgin olive oil must go through stringent quality controls before it is certified. For example, an inspector will perform a physic-chemical analysis, and if the resulting parameters adhere to the extra virgin standards, a multiple residue analysis will be performed.

In addition, the inspectors analyze the origin of the extra virgin olive oil in order to verify its safety and the absence of residues. Finally, they check that the entire process meets specific criteria, starting from the olive trees to picking olives, cold pressing, storing, and bottling.

A similar process is followed at our tasting rooms, where our customers learn to taste different olive oils and identify the difference between genuine and counterfeit EVOO. If you would like to join us, go to our olive oil tastings near me or olive oil stores near me sections.

The best extra virgin olive oil – Taste the difference!

At We Olive, we are proud to be a favorite California Olive Oil of consumers nationwide. We can assure you that no matter where you live, every product you get from our olive oil store will give you the satisfaction that only premium organic products can give you. You can be sure you receive products from the farm to your doorstep.

We can assure you that you will taste the difference after you try EVOO from We Olive. Keep in mind that once you buy a bottle, you must consume it within six months and protect it from the sun, wind, and heat in order to preserve its flavor, aroma, as well as its healthy natural properties.

Consequently, if you want to enjoy certified olive oil and taste the difference, we invite you to search for olive oil stores near me on our website or buy online with a flat rate shipping.

If you want to know more or have specific requirements for your purchase or shipment, contact us at (805) 238-2900 or email us at info@weolive.com. Taste different at We Olive!