Posted by Ruth Mercurio, Professional Olive Oil & Wine Taster on 3rd Oct 2021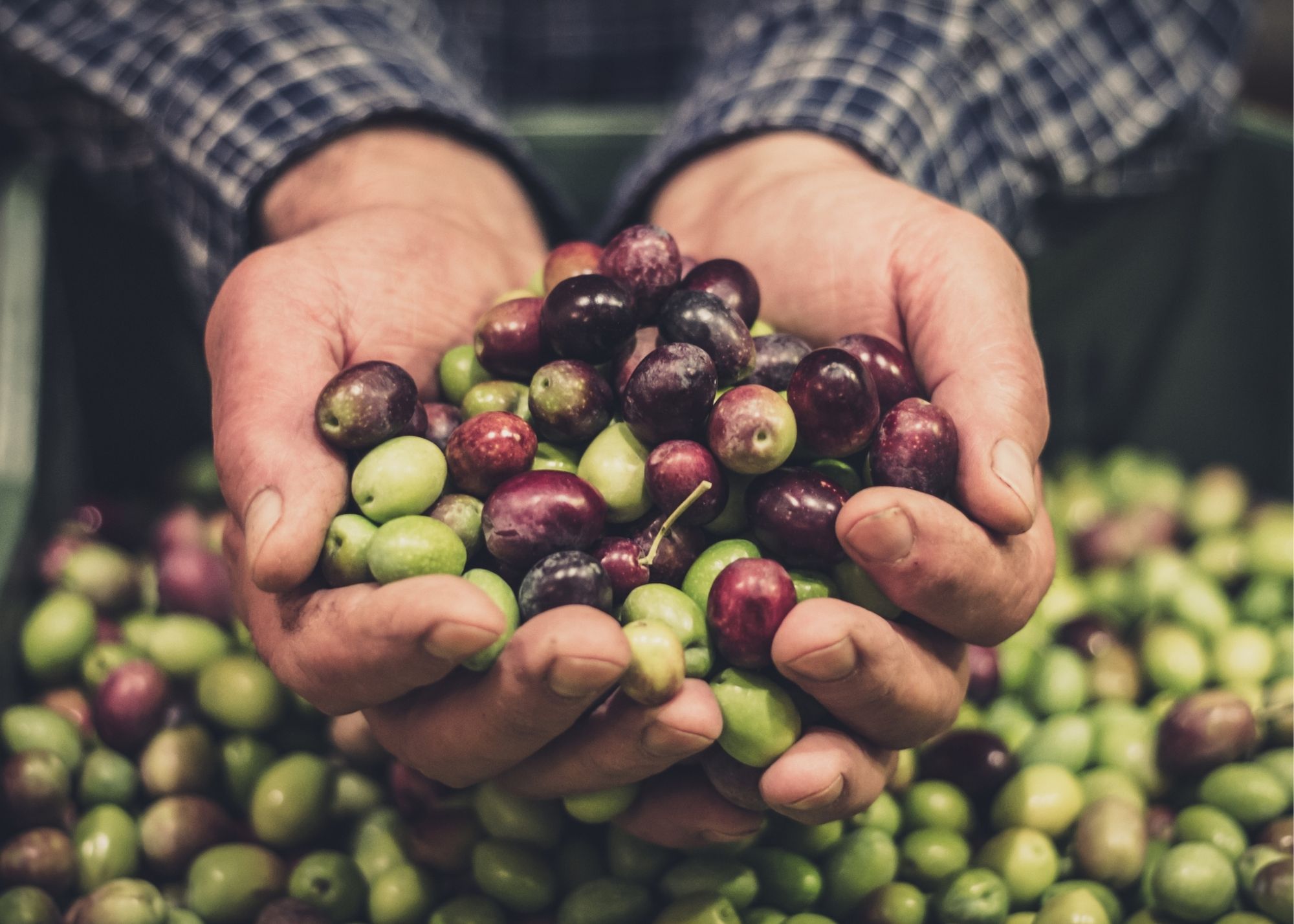 If you enjoy authentic EVOO, you will love its freshest version called Olio Nuovo. This California olive oil means "new oil" because it is the first oil extracted from the press each season. It becomes readily available at We Olive's online olive oil store in late fall through early winter.
Olio Nuovo Is Good For the Soul

This first extra virgin olive oil is stored for a few months before bottling, producing an intense green color with smooth flavors. So when you put a spoonful of Olio Nuovo in your mouth, you will experience a burst of EVOO taste that is the perfect combination of fresh, fruity, spicy, and pleasantly bitter flavors.

As a result of its unique freshness and artisan production, Olio Nuovo is potentially the healthiest extra virgin olive oil you can find. Plus, thanks to its natural components, it can provide fantastic health benefits and reduce the risk of developing chronic conditions such as heart disease and cancer.

Please continue reading to find out how you can use Olio Nuovo in your meals, how it differs from other oils, and how to store it and consume it to maximize its benefits

How can I use Olio Nuovo?

This phenomenal EVOO can be used in various dishes for extraordinary culinary experiences to delight your palate. For example, Olio Nuovo can be paired with your favorite cheeses like burrata, ricotta, or mozzarella. In addition, it can be accompanied by vegetables and fruits that are generally in season during the fall, as well as pasta, toast, and soups.

Also, you will love it in salads, roasted red meats such as veal or lamb. It's a great partner with high-quality balsamic vinegar as a dressing. In the Mediterranean diet, Italians enjoy it on a nice crisp and fresh loaf of bread. Without a doubt, the simplicity and flavor of this fresh California olive oil are unmatched since it phenomenally complements countless dishes.

How should I store Olio Nuovo?

Olio Nuovo is the freshest olive oil, but it is momentary. Therefore, it should not be kept for a long time because it has a limited life, so this certified olive oil should be used within 3-6 months.

Therefore, when you store this California olive oil, you will have to keep it in a cool, dark place in your kitchen to maintain its freshness for as long as possible. Besides, it must come in a dark-colored bottle like those you will get at We Olive's olive oil store, thus ensuring its authenticity and top-quality production.

How is Olio Nuovo different from other oils?

Unlike other oils, Olio Nuovo is harvested, pressed, and bottled almost immediately so that it does not lose its aroma and its fresh and bold flavor. In addition, we do not put Olio Nuovo in warehouses for months. On the contrary, we allow our customers to enjoy California olive oil as fresh as possible and produced by artisan farmers.

Additionally, We Olive's extra virgin olive oil products are certified by the COOC (California Olive Oil Council). This distinction makes us proud to support our local producers in California.

What sets us apart from many olive oil companies is the fact that we never compromise quality and flavor for massive production and reduce costs to make high profits.

The Olio Nuovo season is almost here! Make sure you do not miss this opportunity to order it online at a flat rate or use our olive oil store near me tool to find the closest We Olive to you.